Don'cha love it when you get to mark something off your to-do list. I just wish this one had been marked off a little sooner. But that was out of my control and Miss Em will be able to put this away in her closet for hopefully many more dress-up events to come!
Overall,
McCalls 3033
ended up being a keeper. It went together quickly and the end result was very cute. I'd like to make one in black velvet with beaded trim on the hem. The only thing I would suggest is being sure to interface that two-piece bias-cut under collar. Without that, I think it would be difficult to stabilize the bias cut edge. There would be too much ease for a nice match up with the capelet's neck edge.
I was finally able to get some narrow cord made from the Chinese brocade and with that a decent Chinese ball button. This is not the best fabric for making narrow fabric tubes, but with a lot of patience and several trial runs, I was happy with the end result. Here are the pics...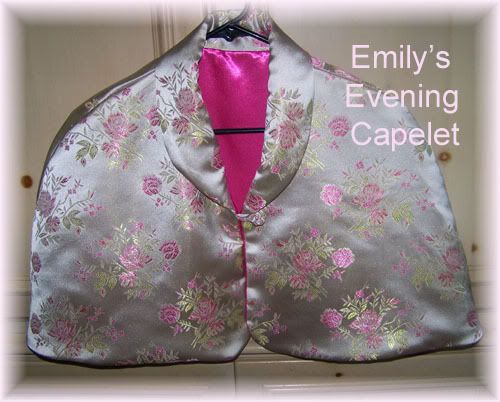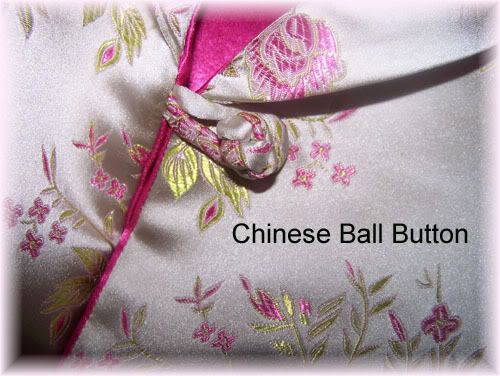 Next up will be the
applique work on my lavender quilt
.