I'm still on a mission to finish this capelet for Miss Emily. I have constructed the shell, attached the small shawl collar and constructed the lining. Before I can bag the lining, I need to baste the button loop into place at the base of the collar. I wanted to use a button loop made from a fabric tube of the capelet fabric. However, I had a horrible time creating cord for the loop. I used instructions from these websites:
http://www.savvyseams.com/techniques/cording.php
shttp://www.ca.uky.edu/hes/fcs/FACTSHTS/HF-LRA.079.PDF
http://en.allexperts.com/q/Sewing-3237/Spaghetti-straps.htm
http://www.sewnews.com/library/sewnews/library/aatips28.htm
http://besewstylish.taunton.com/n/blogs/blog.aspx?webtag=besewstylish&entry=245
There was nothing wrong with these instructions. I'm pretty sure the chinese brocade was the problem. It wanted to fray something terrible and it was too stiff to turn in on itself. Since I was short on time, I didn't have the luxury of a steep learning curve. So I went out and bought rattail cording. I just finished my first Chinese Ball Button using this cord and these online instructions:

Making Chinese Frogs and Ball Buttons
This resulted in this button. Too small and not really very ball-like. Definitely no where close to workable.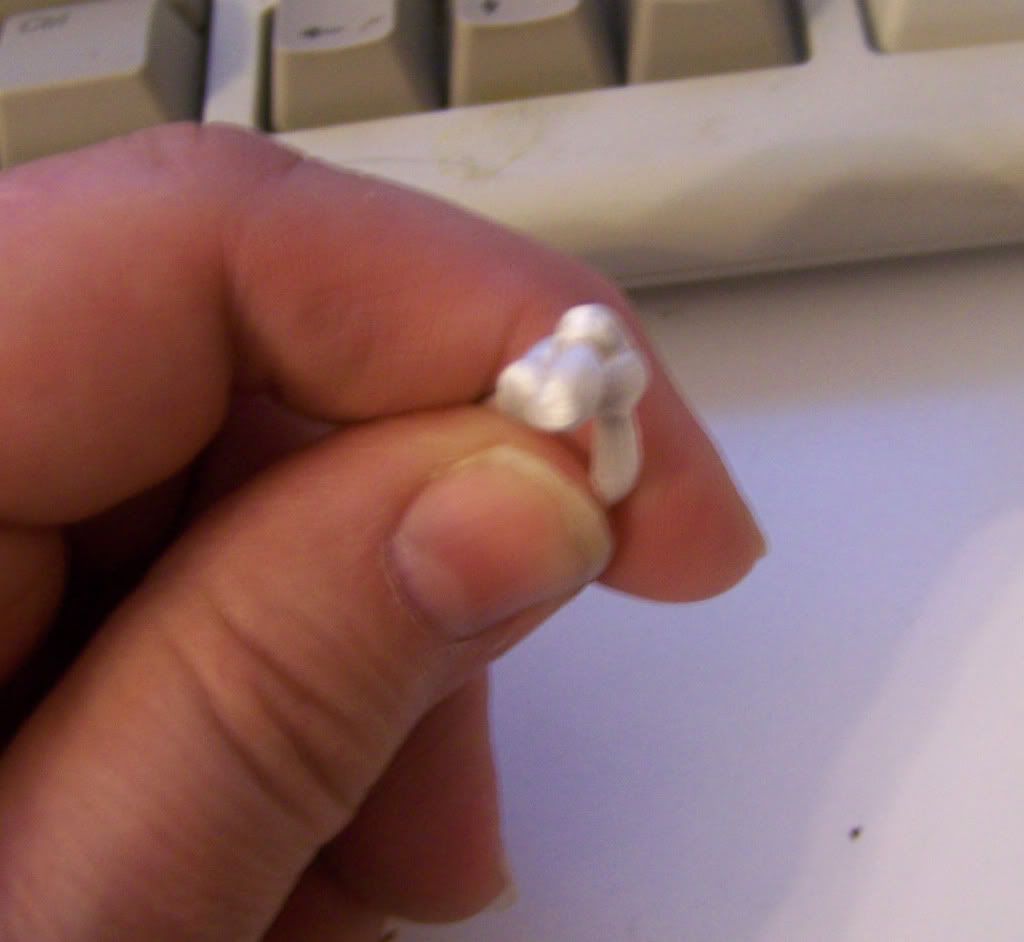 Back to the drawing board. Next I used these instructions...
How to Sew A Chinese Frog
This was the resulting button. By this time I could see that a thicker cord was going to be needed. I decided to try my hand at making my own again. Before I had used a very narrow strip of fabric. If a bigger cord was needed to make a bigger button, than I might as well try to make it myself. I would probably be able to successfully turn a larger fabric tube. So back to my original idea of a chinese ball button from the capelet fabric itself.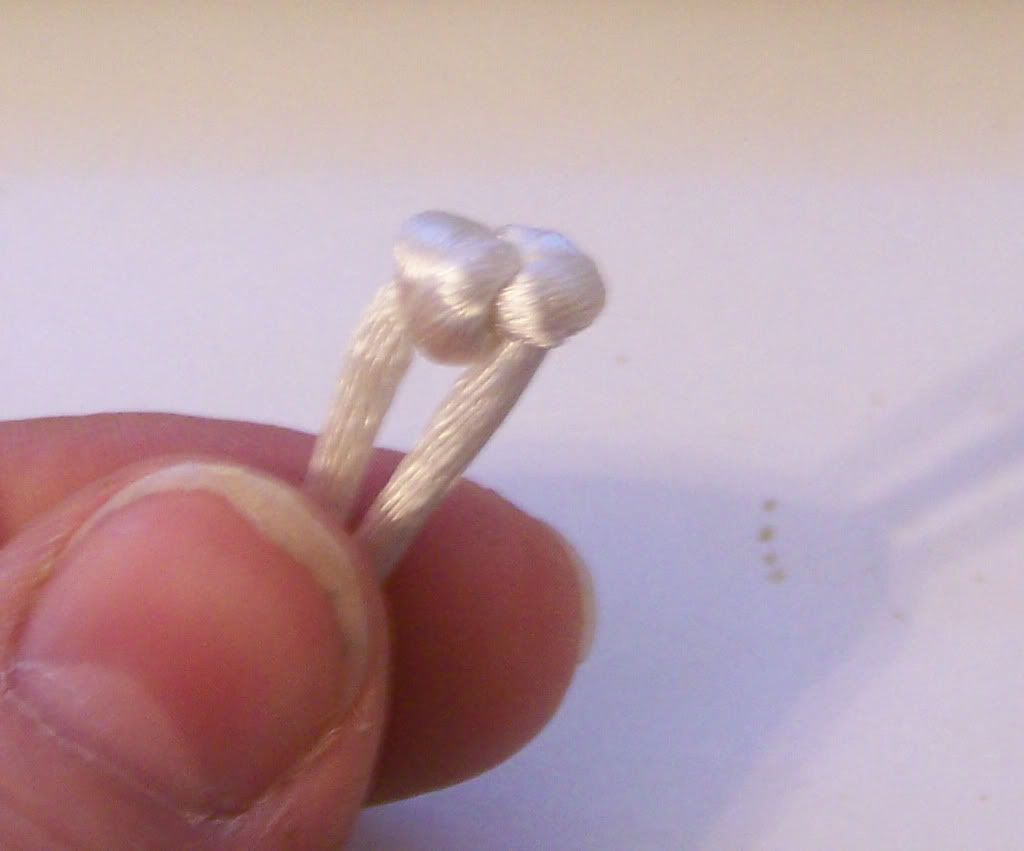 I'll update later. Hopefully with a successful Chinese Ball button. If anyone has had success with these, please feel free to sing out!