So what are you thinking about the Fall Fashion Trends so far? Fall has always been my favorite time of year, both in general and in the fashion realm. As usual, there are some things I love about the Fall Fashions and some I'll be passing by. Here are some of my favorite trends and runway shots.
TRENDS I'M LOVING
Coat Dresses - Have always loved coat dresses. So glad to see them in a comeback!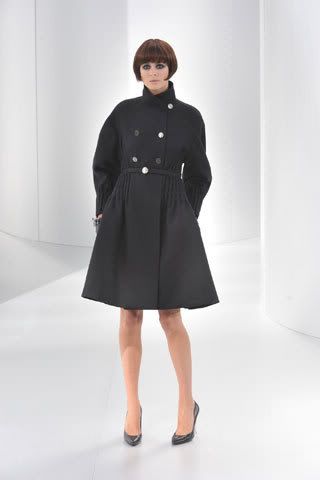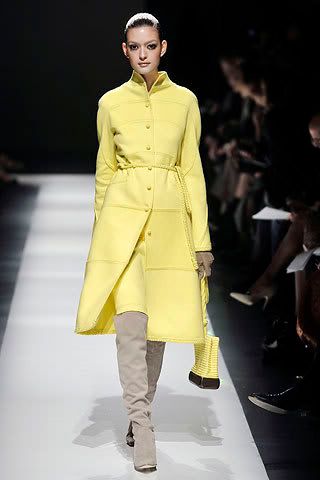 High Waisted Pencil Skirts - While my figure won't allow these, I love the look. Classic and feminine.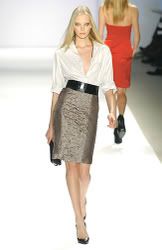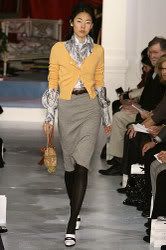 The Shoes - Oh my! The shoes this year are amazing. They seem to be the "statement" accessory of the season. I particularly love the suede boot in luscious colors.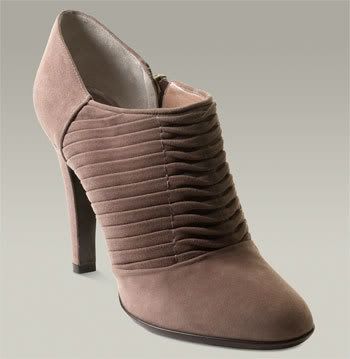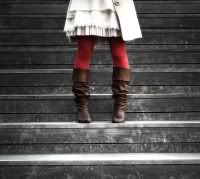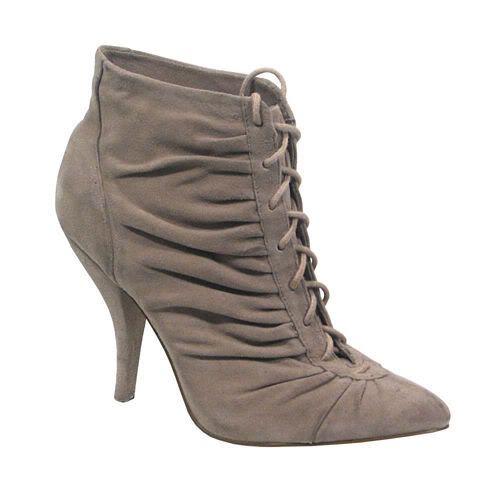 Colored Tights - I've always loved these. Lived in them in the 80s and am happy to see their return. My legs are one of my last remaining decent features.
The New Conservatism - Many of Fall's fashions are modest and ladylike. Knee length dresses. Kitten Heels. Fur-trimmed wool coats. Think Lady Bird Johnson without the Frump Factor. Michael Kors has captured the best of this look. Love it!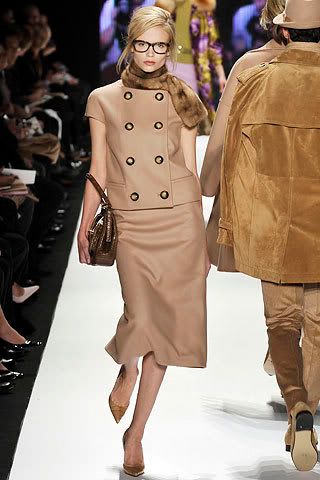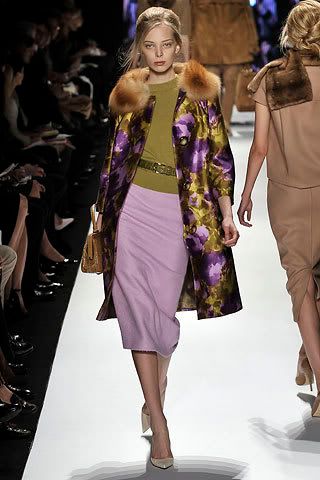 Mixed Plaids - Nobody does it better than Ralph Lauren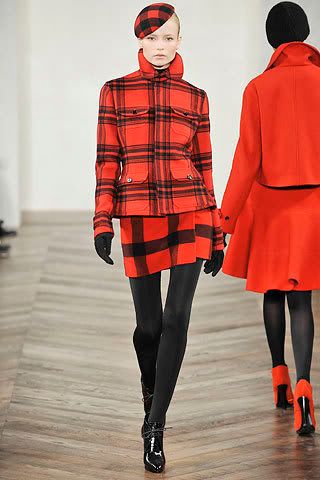 Dressmaker Details - Lots of blind tucks, rosettes, pleats, pintucks, trims!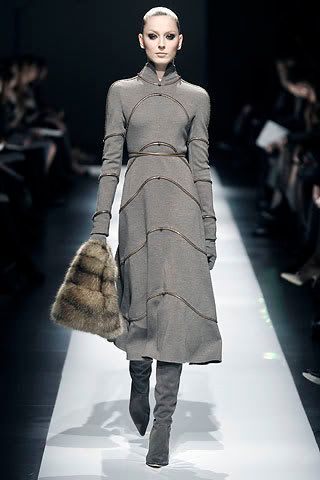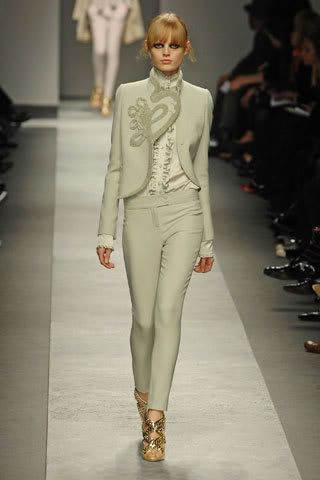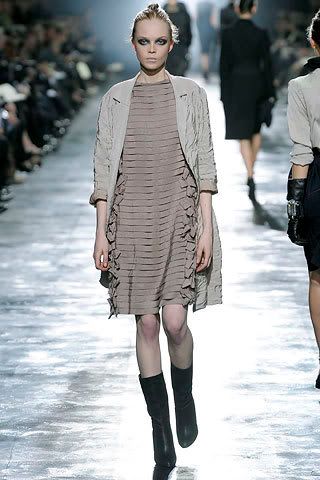 TRENDS I CAN DO WITHOUT
Peaked Shoulders - What is the point of those idiotic wings? You look like you could injure someone in a crowd.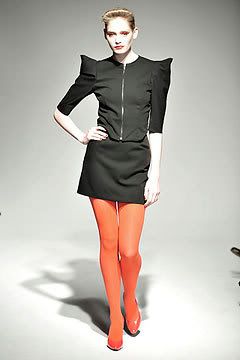 Bow Blouses - Not even Diana could pull this off? Why do we think we'd be able to?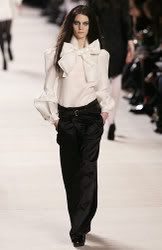 Purple - I know everyone is screaming the praise of these season's plethora of purple, but I'm just not a purple kind of gal. Lilac, maybe, in small doses, but not purple!
Gladiators - I know I said I loved this season's shoes, but the gladiator sandal is the exception. They remind me too much of the tire tread sandals I wore in the 70s.