I have had quite a few skirts arrive lately, but it's been raining so miserably that I've been hard-pressed to get photos taken. Today I decided they were going up, rain or no rain. So these pics probably won't do these skirts justice. They are even cuter in person.
From Alison (three skirts in a Girls Size 14). You can
visit Alison's blog
to leave her a thank you note and see her other wonderful projects!
A vibrant floral print in a sweet pique fabric. What happy colors! And the tee is a perfect match.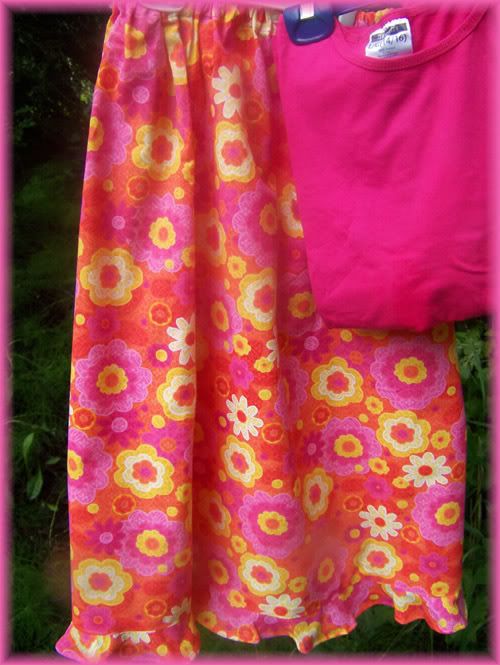 A cute periwinkle plaid. This cotton has the smoothest, sateen like feel to it! Fun bias cut flounce.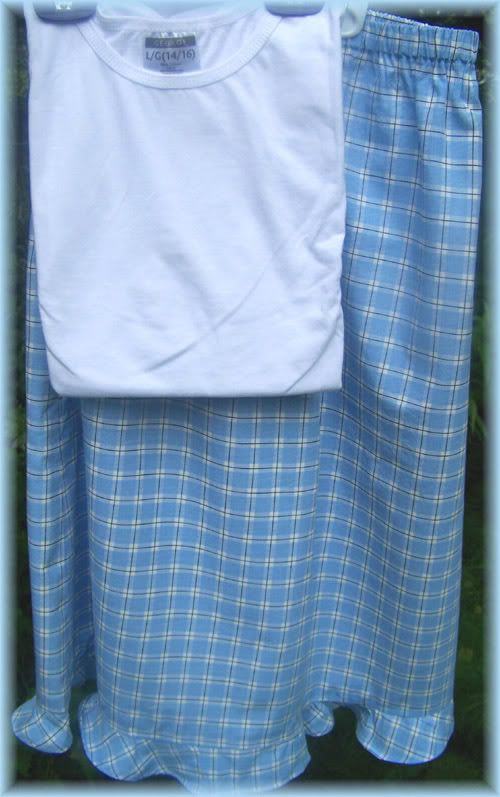 A lovely linen skirt with a flirty flounce. This is a nice weight for the hard wear these skirts will most likely receive.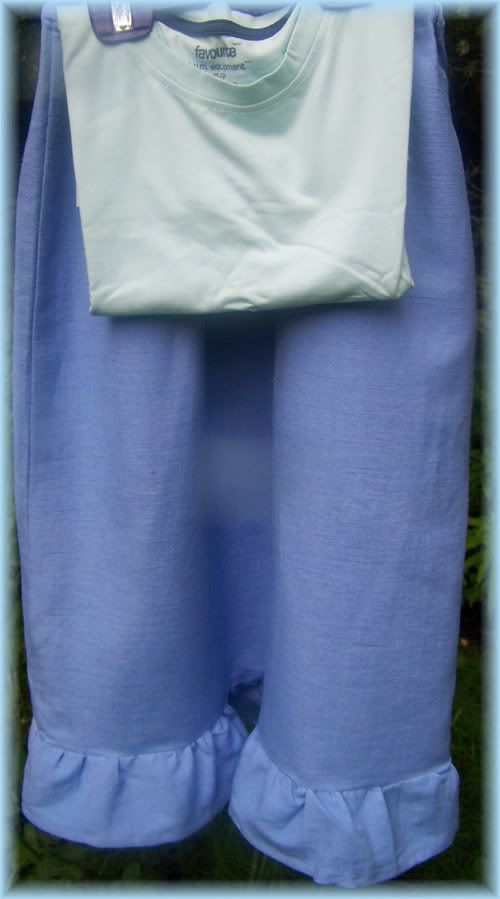 Next up are some adorable sets from Andrea. I'm out taking pictures now! Andrea is the proprietor of
Needle Nose Apparel
. She makes adorable clothing for dogs, particularly greyhounds. Stop by and let her know you appreciate her generous donation to The Hundred Skirts Project.
A turquoise set in a Size 8. Look how perfectly the pocket detail matches the tee. :) She calls this one "A Pocket Full of Posies: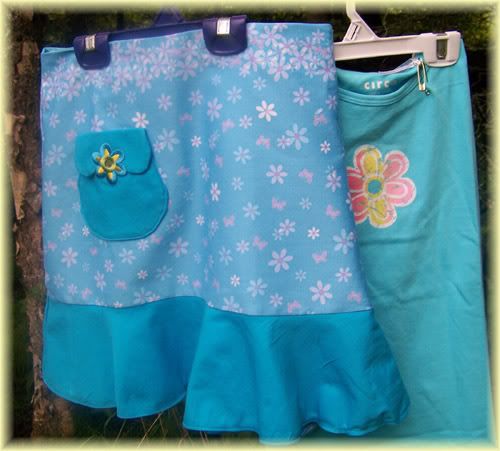 And this one's called, "How Does Your Garden Grow?", It's a Size 8 as well.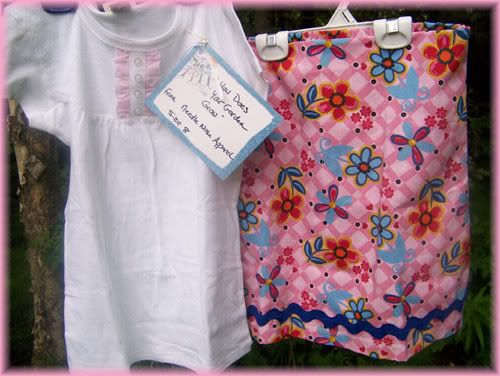 "Purple Prose", a size 8. Look at the cute felted flower detailing! :)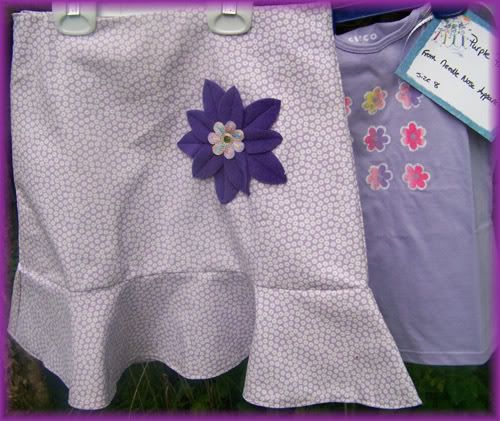 "Hibiscus Dreams", also a size 8. Made from a wonderfully soft pique. Very Lily Pulitzer.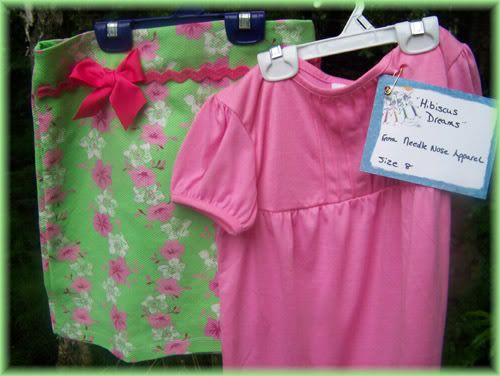 This brings out total count of skirts actually received to 54 with 49 more promised to come in! The new deadline is December 1st! So mark your calendars!
Charity