If you've followed my blog at all, then you probably already guessed that today would be brought to you by the Letter V and "Vintage." However, I haven't decided what yet. There's so much vintage around here to choose from. Patterns? Fabric? Collectibles? Trims? Sigh...I'm still surveying and making up my mind. Undecided seems to be my chosen mode lately. I'll be back with something vintage. I promise.
UPDATE: I decided to share some vintage children's printed quilt blocks that I found in my thrift store wanderings. I have seen these on Ebay on rare occasions, but never been able to get information about the maker or the date. I'm thinking they are 40s era.
I found six of these little teddy bear blocks. Two became pillows that I sold on Ebay (see below). I have four left. I'm thinking they will probably become a baby blanket by adding in wide piano key sashing.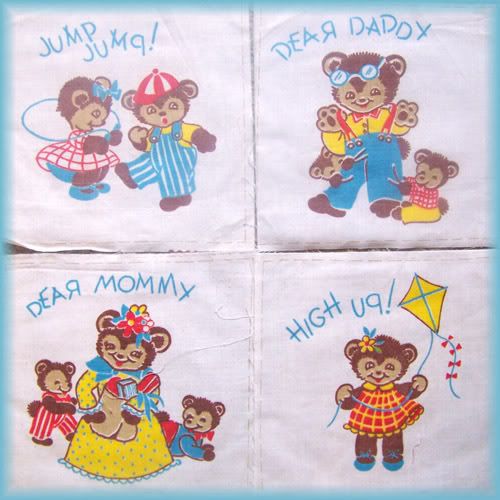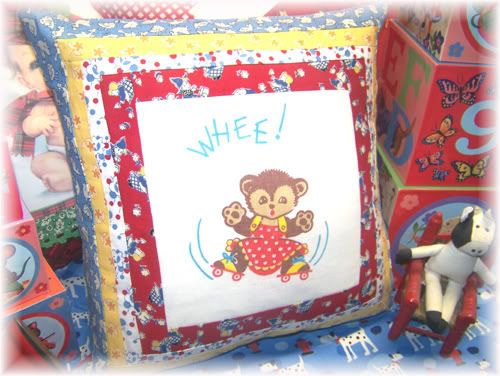 I have 12 of these Wizard the Oz blocks. Two of each of the design shown below. This will become a larger children's quilt using the fabrics shown in the bottom picture. I haven't yet decided on the block style. I'm thinking perhaps some Log Cabin framing around each of the blocks? The quilt will then most likely be sold on Etsy. I'll post a pic when its done. It will be awhile as I'm going to start on Christmas gifts soon. They will get priority. But I may reopen my Etsy shop in early 2009.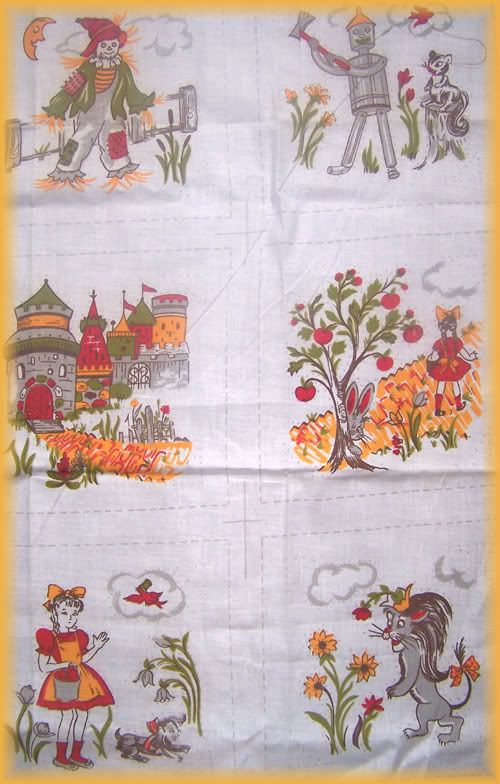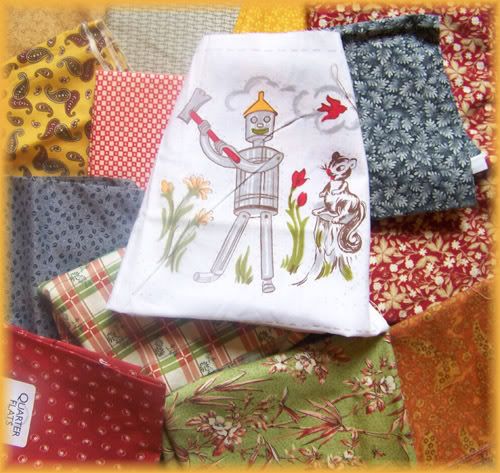 While searching for the pillow photo in Photobucket, I came across this previous creation and thought I'd share it with you as well. This was made by scanning a 1960s-era giant greeting card onto transfer paper and then ironing it on to muslin. It was then framed with a 1930s repro fabric and some scotty dog fabric.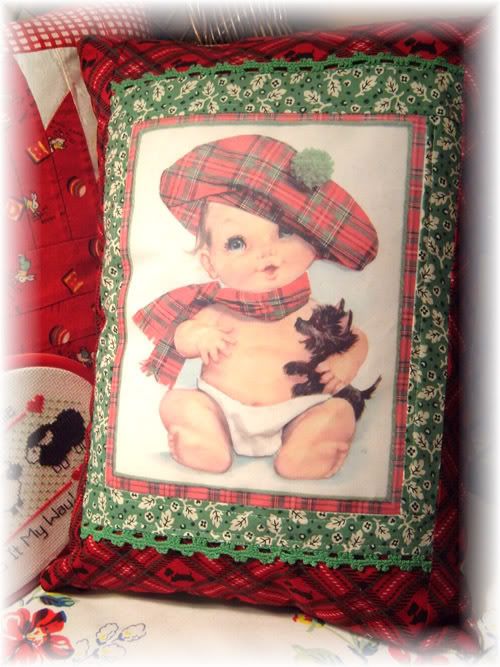 Charity