The Letter U is going to involve a little audience participation, so find the comment box and get your trigger finger ready....
I am long overdue for a hairstyle change. I have always worn my hair long, full, layered with wave or curl. My husband likes it this way so I can't go to short. My face is rather full so too straight and flat on top doesn't look good on me either. I need a little volume on top and around the eyes. Okay...with those parameters in place, what do you think?
This is me now. My hair is up so you can't really see what it normally looks like. And I had curled it with those crimping irons. It's not normally kinky like that.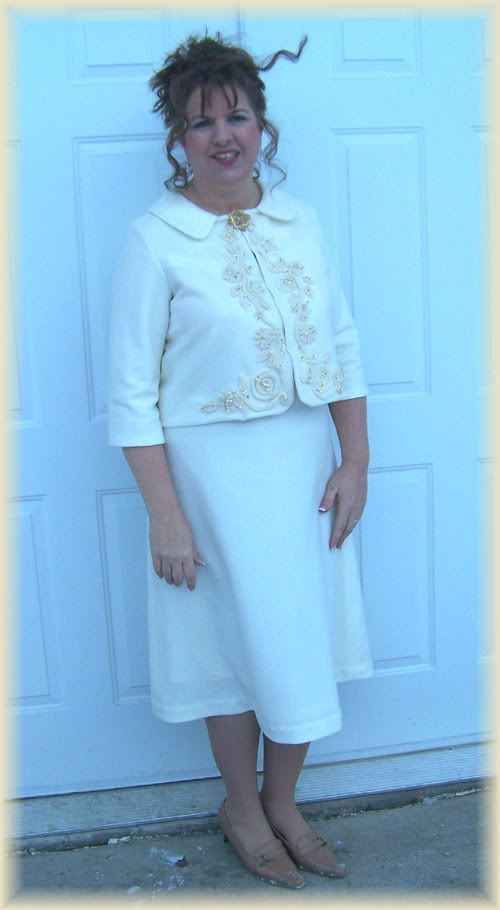 And here are the candidates. Please keep in mind that I look NOTHING like any of these gorgeous women and that no hair cut on earth is going to transform me to model material. I've accepted that and am prepared to deal.
Hair Style #1 - I love this, but think it's probably too close to what I have now and won't give me the change I'm looking for. DH, however, loves this look and he has to look at me more than I do...
BTW, that's not her before picture there in the corner. If I thought this haircut had this kind of transforming power, this post would be non-existent.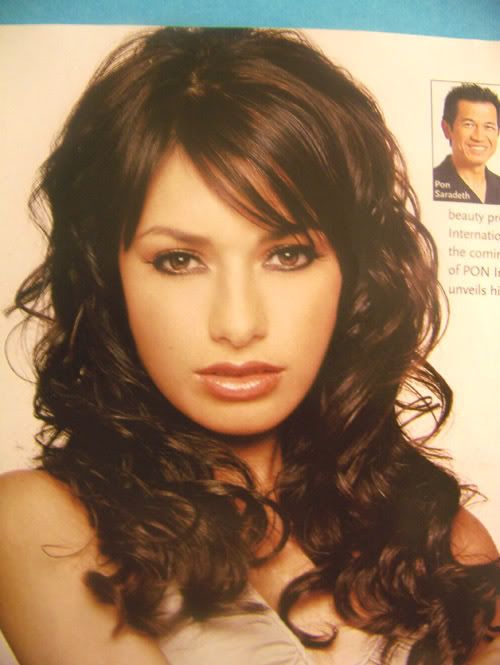 Hair Style #2 - I like the versatility on this one. The straight or curly. I also like the fun bangs. My concern is that it's too flat on top. And dh's input???..."It looks like she's wearing a helmet." Sigh.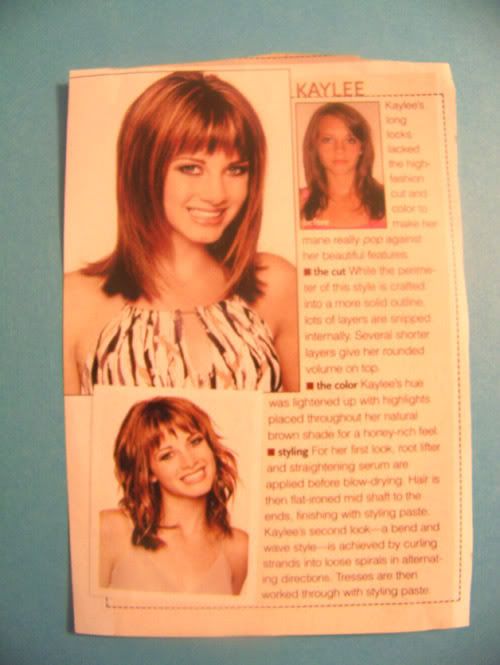 Hairstyle #3 - Now I LOVE this one. If I had a lot of courage, this is what I'd go for. I know my hair type would work well with this one. And it's just so darn "free and easy" looking. However, I'm a little afraid of that much change. I haven't had my hair above my shoulders in about 20 years! And I know DH won't be crazy about it.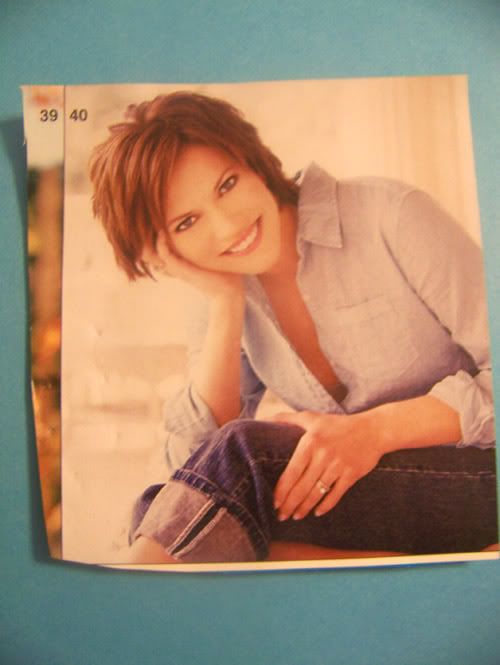 Hairstyle #4 - This one is probably the most reasonable choice. It's still a little long, but it still offers a big change from what I have now. My husband doesn't mind it. It has the volume that I need around the eyes and on top. So what's the problem? For some reason it screams "Joan Collins" to me. Maybe it's the pearls. Maybe it's the lipstick. But it scares me a little. Will I look like a 60 year old woman who has never outgrown her (debatable) glory days? It just looks a little "mature" for me. On the other hand...I AM 48yo and way past the Morgan Fairchild haircut days.
Help me, ladies. There's no better way to make such a personal and important decision than to relegate it to people who have never met you and whom you barely know....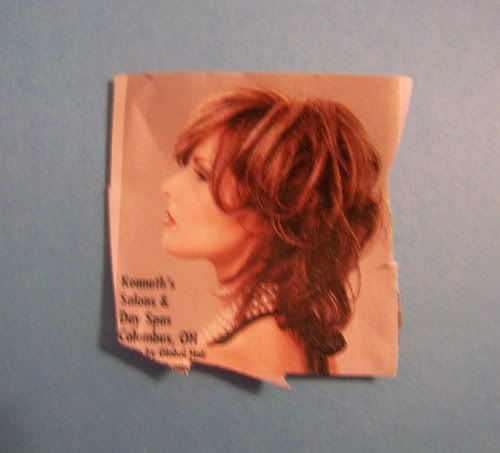 Leave a comment, please. I need to make up my mind by next Wednesday.
Charity