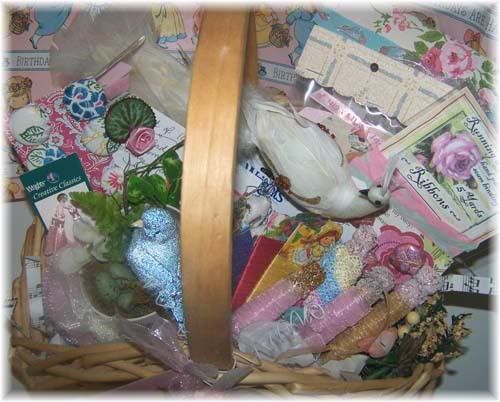 Today's suggestion for my Mother's Day Gift idea series is an old one...creating themed gift baskets. I love putting together pretty baskets of fun little odds and ends. Such fun to explore and discover each little goodie. The one below is a crafter/seamstress's basket. Lots of fun pretties. There are...(I apologize for the poor photos. I took this at night and there was no natural lighting available).
Handmade buttons covered with vintage linens and fragments of an antique silk kimono. Strung onto a hand-crafted card with a cute kitty tag.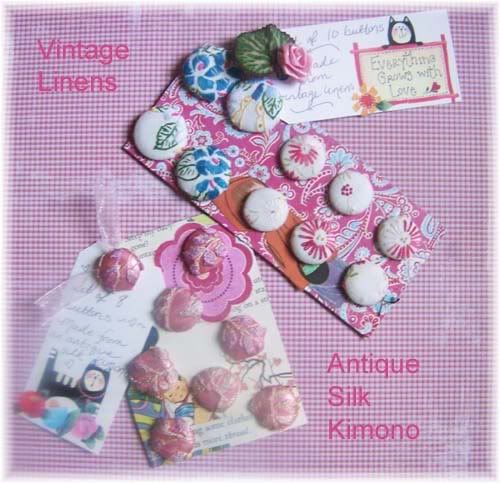 Perle cotton for hand-embroidery, strung onto hand-crafted cardboard spools made from pre-cut tags, vintage gift wrap, vintage greeting card cut-outs and then strung onto wire.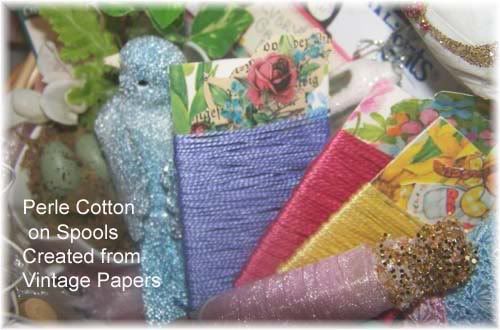 Hand-painted vintage seam binding which I bought from
Pink Rose Pastries
. She has the most adorable stuff ever!
Ribbons and trims wrapped onto glitter-crusted vintage clothespins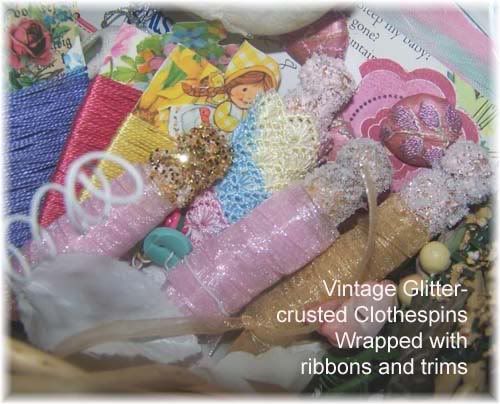 There are also handcrafted gift tags, tiny tassels, vintage laces and trims, a large albino silk peacock (out of this world!) silk flowers, snowflake crochet kits, cards hand-crafted from vintage papers, and pink vintage bump chenille wire. All on a bed of hand-shredded vintage music.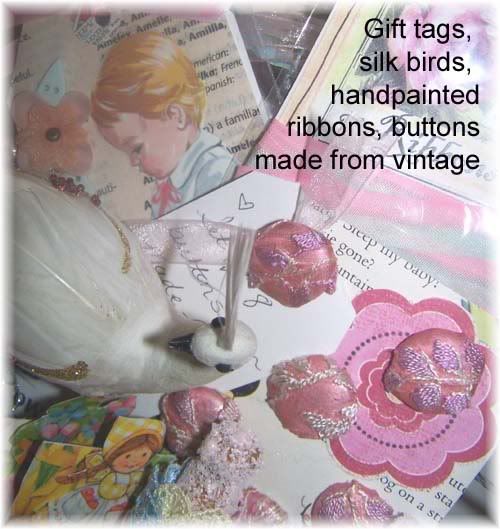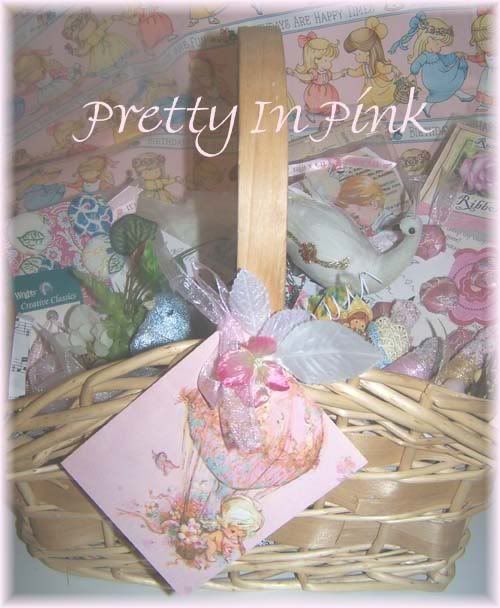 Here are theme ideas for your own basket:
Gardening
Cooking
Massage
Bath
Reading
Crochet
Knitting
Scrapbooking
Card-Making
Candles
Favorite Sport
Music
Picnic
Chocolate
Espresso
Tea
Foreign Foods
Travel