Wow! A week rolled by already! It's Vintage Pattern Sunday again and time for me to share a pattern from my vintage pattern collection. This is a sweet one that I dearly love, a vintage toddler's sailor outfit.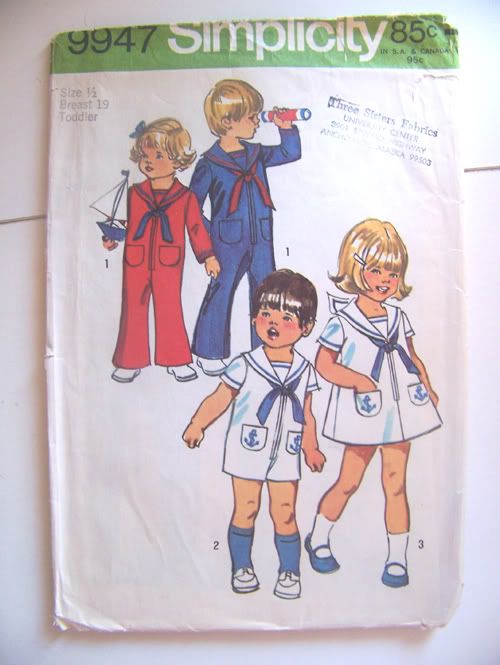 And this is one I found online recently and plan to purchase out of sheer nostalgia. My grandmother made me a whole wardrobe from this pattern when I was 13 years old. There was a solid royal blue top and a floral royal blue top. Two skirts from the same and a pair of royal blue pants. She made them for me to wear on a European summer tour. I adored my grandmother and adored my mix and match wardrobe. It was one of my favorite outfits I had as a girl. So when I saw this pattern online, I just fell in love all over again and decided I had to have that pattern. Who know...I might have a 13 yo granddaughter some day. :) :)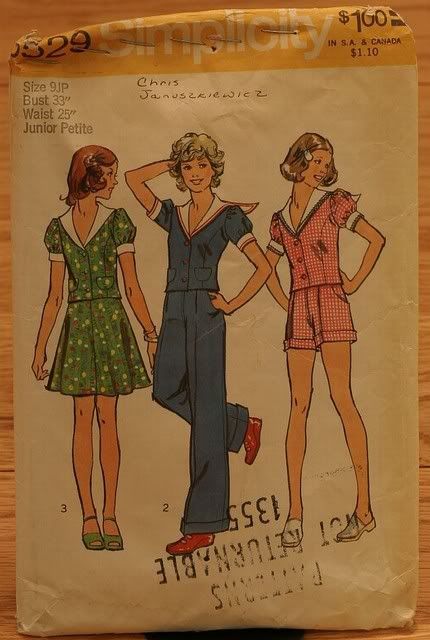 And these are not from a vintage pattern. The tote and the girl's design I drafted myself and the other is just a basic romper. But since I'm in nautical mode here, I thought I'd go ahead and share them as well!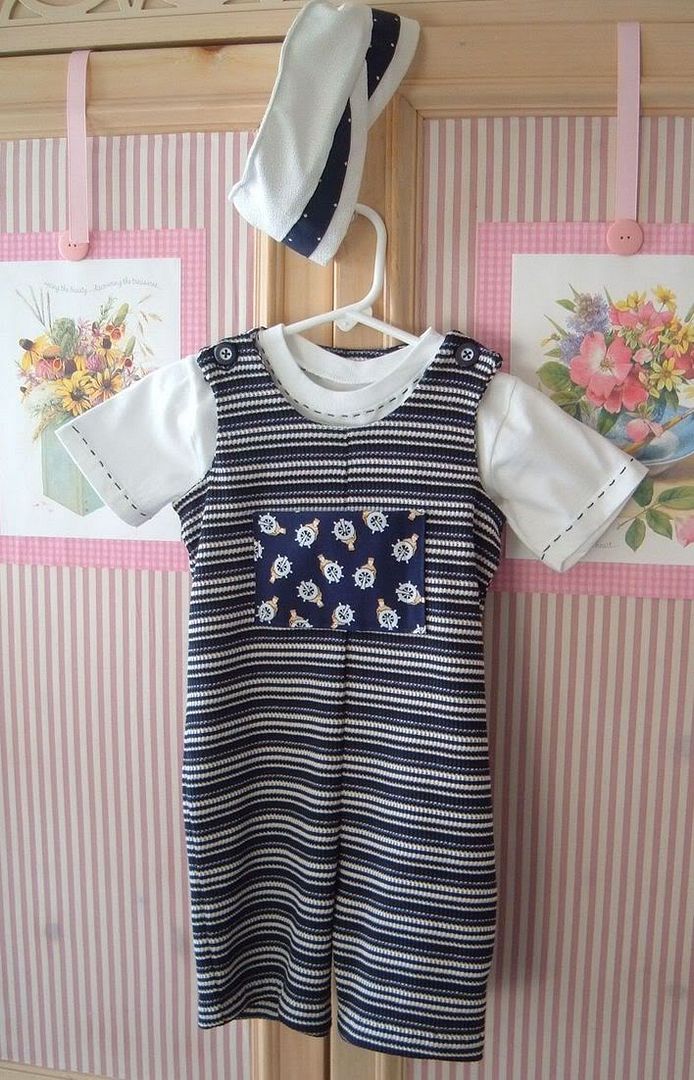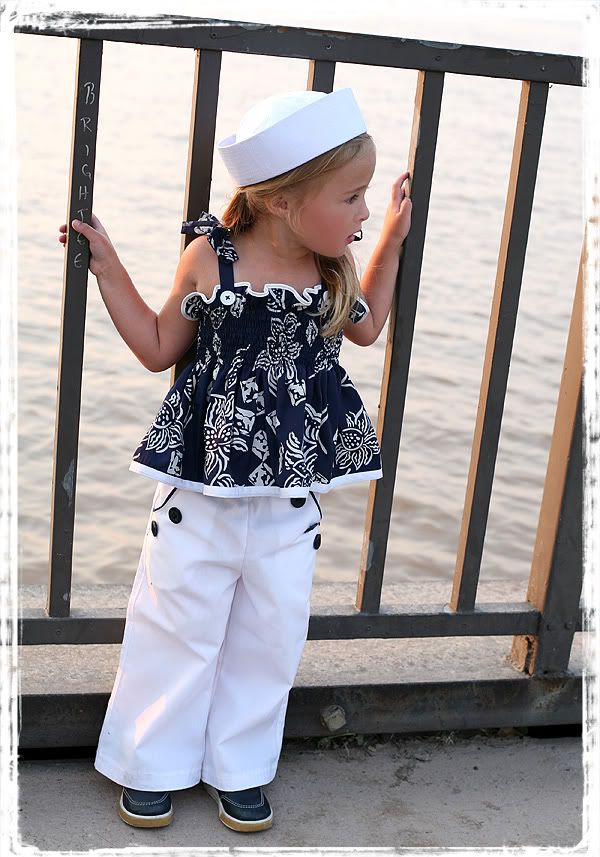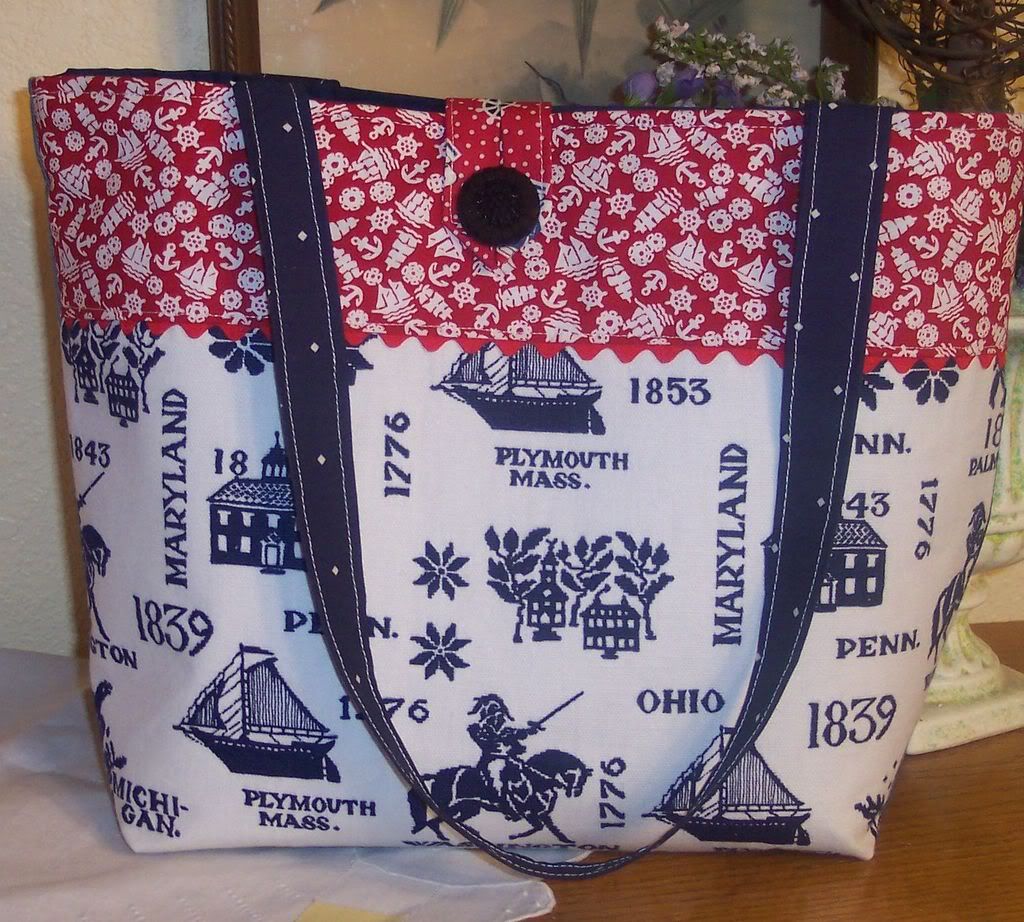 Charity