Skirt 5 out of 100 has rolled off the production line! I want to make some holiday themed skirts just for fun. So this one's Harvest themed. This is a 5T. This is another destined for The Hundred Skirt Project. See yesterday's posts for more information.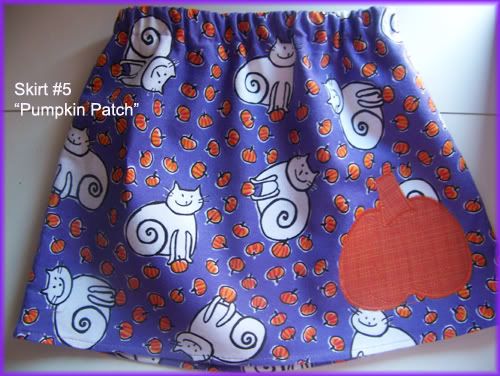 Skirt #6, Strawberry Fields Forever." Size 5T. Embellished with rick-rack, applique and vintage button. This is a vintage poplin fabric I found at a thrift store. I think it's just fantastic and it has a wonderful weight to it.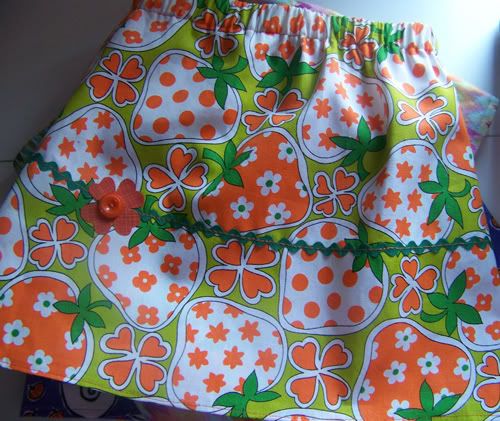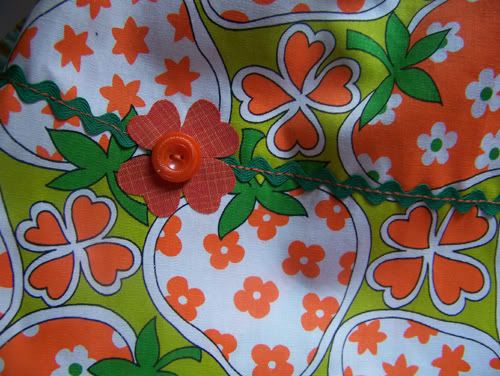 Skirt #7, "Victoriana"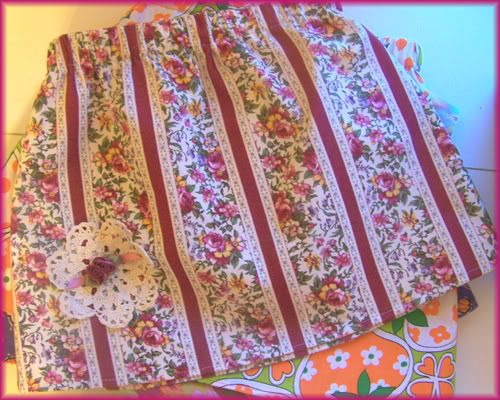 Skirt #8, "Seeing Spots"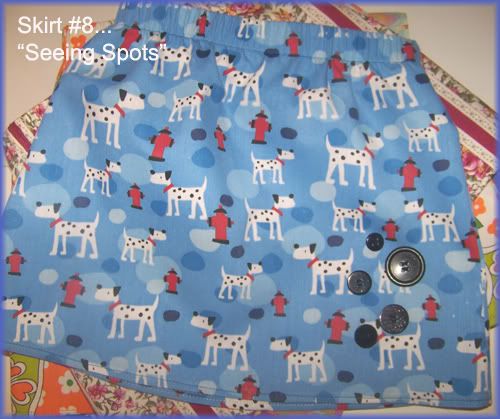 Charity