Besides the jacket mentioned below, this is my #2 priority UFO to finish up, hopefully before the weekend. It only needs me to complete the 3rd buttonhole triangle tab thingie, topstitch the front closure, sew on buttons, make buttonholes (on those tabs) and hem.
UFO #2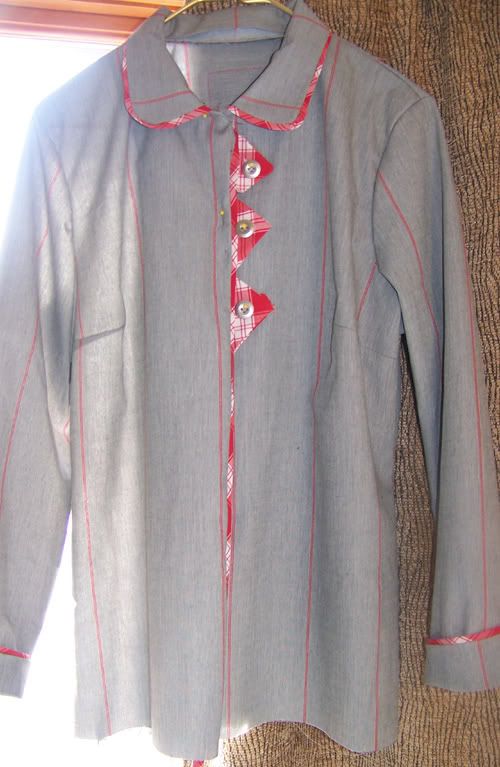 Cuff Detail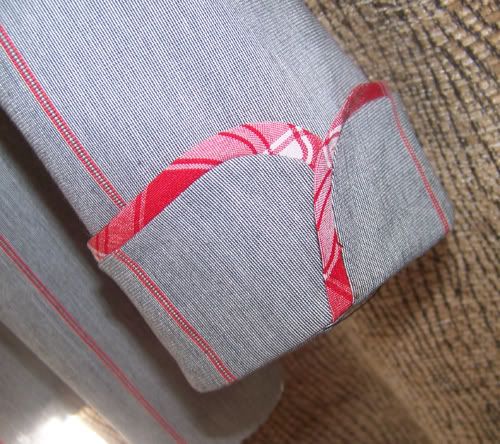 Collar and Tab Detail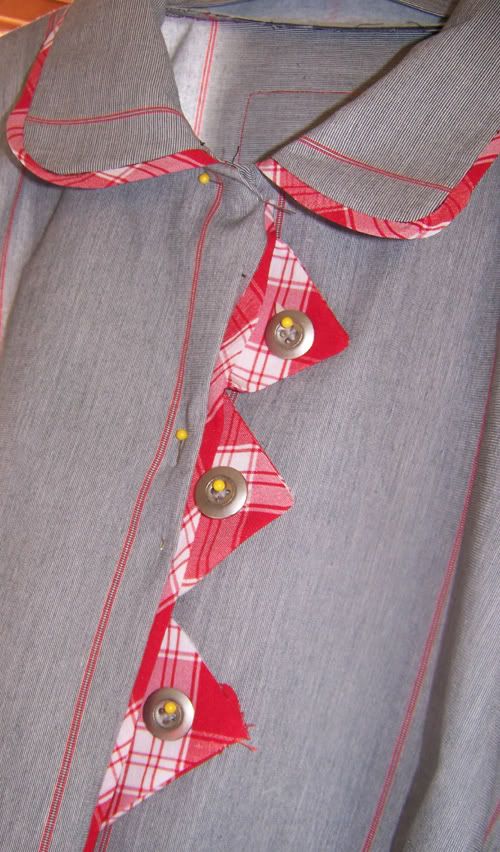 Back yoke applique and locker loop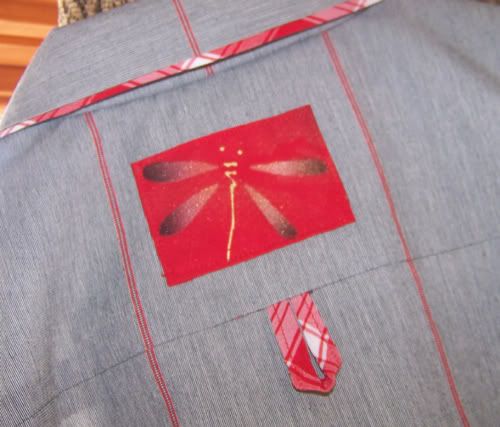 So far this one has gone like clockwork with no headaches and frustrations. I've probably now jinxed myself...
UPDATE
I've finished the tabs, the top-stitching on the center front and applying the buttons. The only thing left is to hem and do a snap at the base of the collar. This will be finished easily tomm. It fits perfectly. Not a fit wrinkle anywhere.
Charity