Okay, my men were off to the ski slopes at 7:30 a.m. I have decided that today I am going to really burn up the sewing! I thought if I posted progress here I might be more likely to stay on track. I am sorely tempted to continue my decorating tantrum, but really want to get as many skirts done as possible while I have the house to myself, no one to feed and no one to keep company. So, this is the report so far. I will continue to update this post through out the day.
Sewing SmackDown Progress Report
LAST OF THE 3TS!!! - Sewed up two 3T skirts I had previously cut out. Just have to do the embellishments. I already have 1 3T done and Paula is doing the rest. As soon as I do the embellishments, I will post pics and then I'll have two sizes completed or accounted for by others, the 3Ts and 5Ts!!
UPDATE - Finished the embellishment on one of the 3Ts. On to the last of the 3Ts.
Skirt #14...The Cat's Meow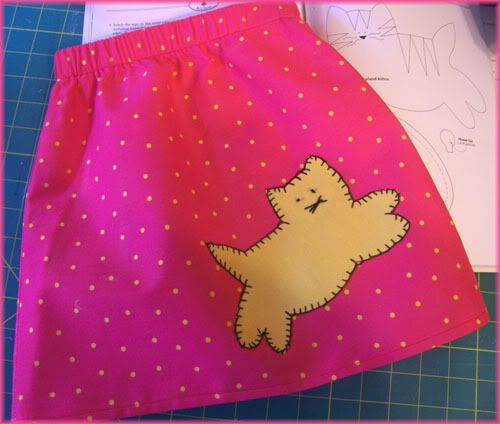 UPDATE - Finished the embellishment on the last of the 3Ts. On to the Size 6s.
Skirt #15..."Definitely Knot"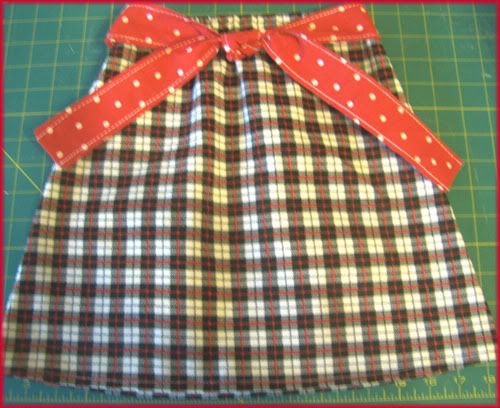 UPDATE - Ack! This is going so much slower than I had hoped. The embellishment takes longer than I estimated. I had hoped to produce a skirt an hour, but no-go there. I have three Size 6 skirt made and am now doing the embellishment on them. Will post pics when done.
UPDATE - The first Size 6 is done. It has a little Mary Engelbreit scotty dog button on the pocket. One done, nine to go! I have two here with their embellishments in progress.
Skirt #16..."Beam Me Up, Scottie"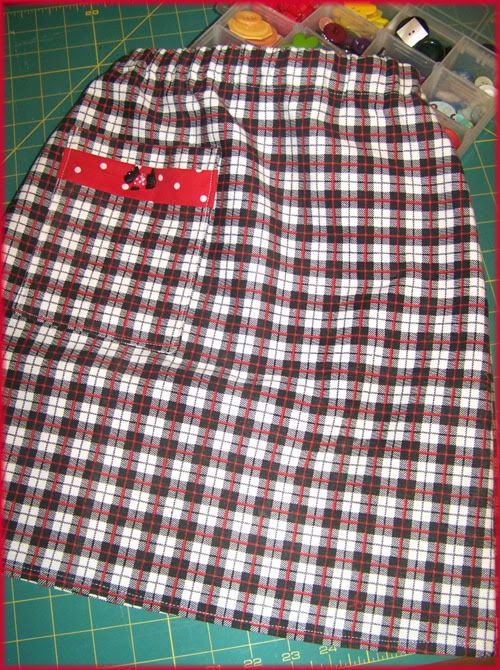 UPDATE: I couldn't post this last night. Couldn't get Mozilla to even open. Sigh...I have two skirts that were finished yesterday. Here is the second Size 6.
Skirt #17..."Mad for Melon"
charity