I'm finishing up my navy skirt today. I love nautical wear for Spring and am planning a mini-wardrobe towards that end. These are the fabrics I have selected from my stash here at home.

And I'm experimenting with the details for my skirt. I think I will do buttons in a faux sailor closing, but they need to be larger than in the pic below and definitely red as I will be top-stitching the skirt in red. I've decided, however, to nix the fabric ruffle at the hem. It's not sewn here, simply scrunched and laid out for me to get the effect. It doesn't look nautical to me. It simply looks messy. I am thinking about replacing it with a crisp red cotton pleated trim. Will make a dummy length and see how it looks before deciding. I only have these embellishments to finalize, a zipper to set into the side seam/waistband and the hemming to complete the skirt.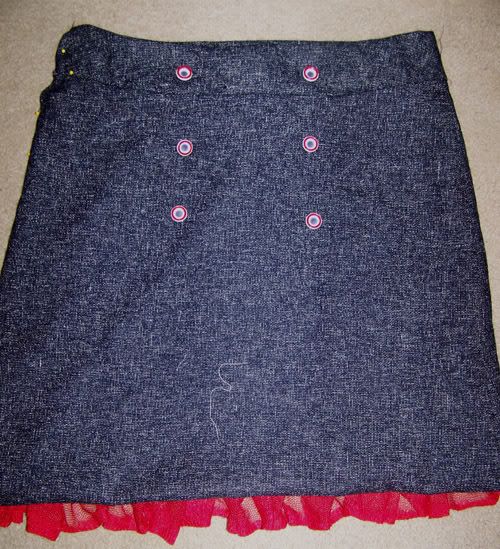 The pattern is used is Simplicity 5304. It's a nice basic skirt with a very comfortable contoured, lowered waistband. The pattern has them drafted as mini-skirt. I simply added length to put it more into my comfort zone. The only thing I didn't like was that the skirt is not lined. So I added my own...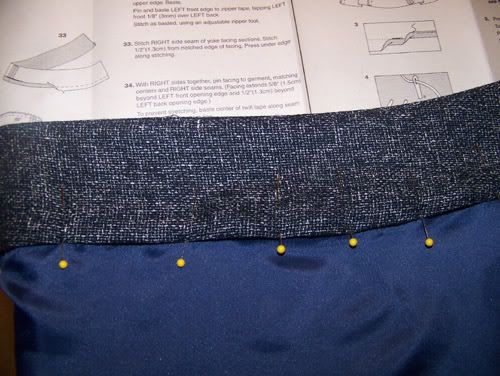 Okay...still trying out different design ideas. I decided that the buttons don't look right without being on an actual flap. So I'm going to topstitch on a panel to mimic the look of a sailor's bib opening. I will make buttonholes (but not cut them open for durability) and THEN put on the buttons. I think this will look much more authentic. I'm dropping the idea of any kind of hem treatment or the whole thing will slide into kitschyhood.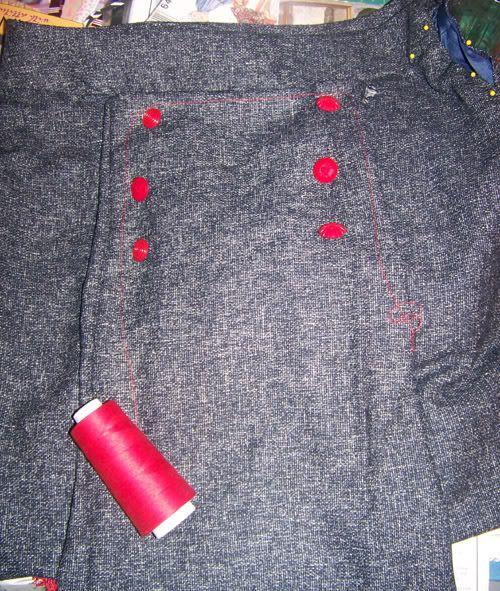 Charity