I've decided to redo the organization in my studio so that the construction project will go smoother. I'm just starting at the door and working my way around the perimeter of the room. This is what I got done this weekend, my crafting library...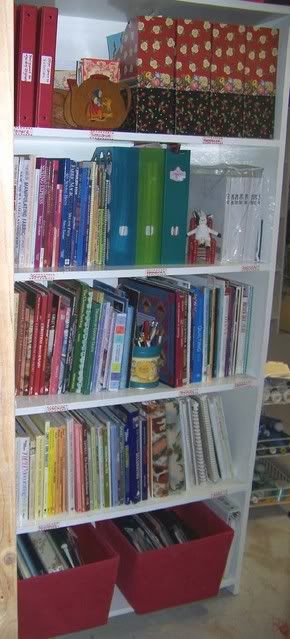 I have some more of the Mary Engelbreit magazine boxes on order so that I can get rid of those nasty teal and green plastic ones on the second shelf.
These are some adorable French letter tiles my mother-in-law bought me a couple of years ago. I've been waiting for the perfect place to put them and my studio seemed like the spot! Aren't they sweet? :)
Tomorrow I'm moving on to the machine construction area.