I'm continuing my parameter sweep of the sewing room. I figure I may as well tackle this now so that the expansion and construction process will go smoother with stuff culled, tidyied and contained for easier shifting around as the electrical work and sheetrock goes in.
Today I focused on the machine area. Right now this is simply an old drafting table top supported on sawhorses. Lovely, huh? The final version will be made from red laminate countertops with white cabinetry above and below (with kneeholes for machine sections, of course). It will turn the corner and continue about another 8 feet or so. This will allow me to have my two sewing machines, two sergers and embroidery machine all set up at the same time. That way I can have each machine set up for different functions and won't have to continually rethread and readjust tensions!
I covered the nasty old drafting table top with some red plaid padded shelf liner. This not only brought a little color and an easy clean surface, but it will prevent my machines from "walking" through vibration on a hard surface. I upholstered and cork-boarded the back of my library shelves for pinning up inspirational photos, pattern instructions, etc. DH still needs to finish up the raw edges of the upholstered section with a yardstick frame.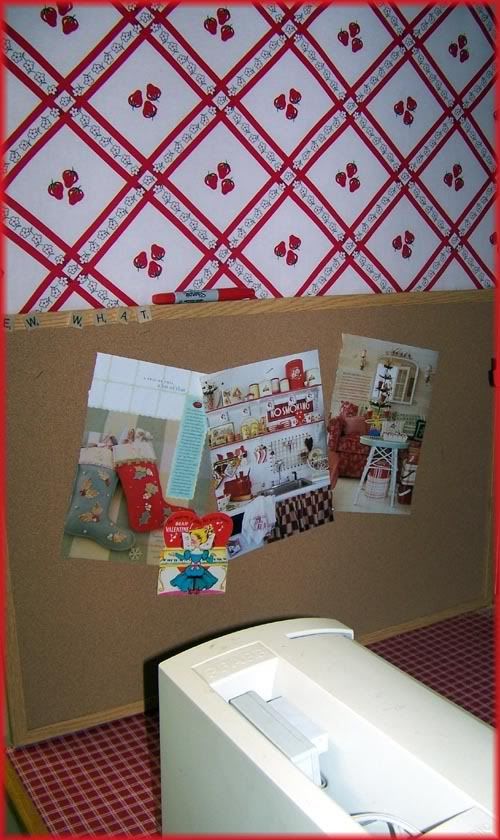 These shelves are temporary and will eventually be replaced with white cabinetry - some with glass doors to allow "pretties" to show through. The various boxes and tins contain sewing necessities.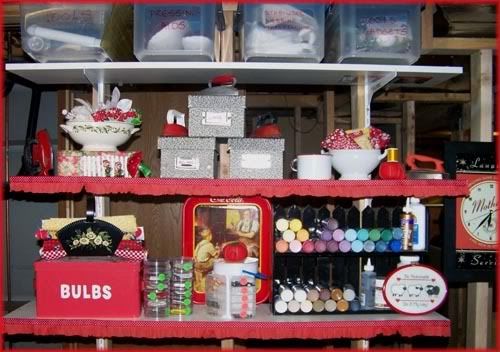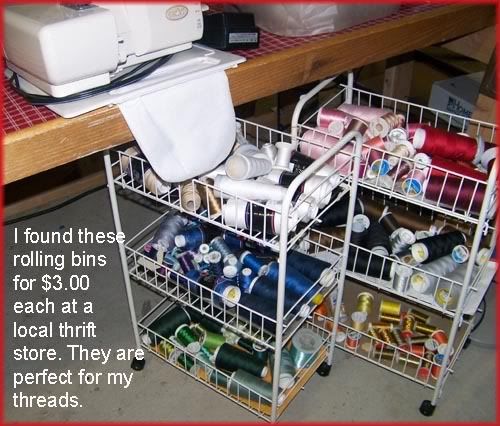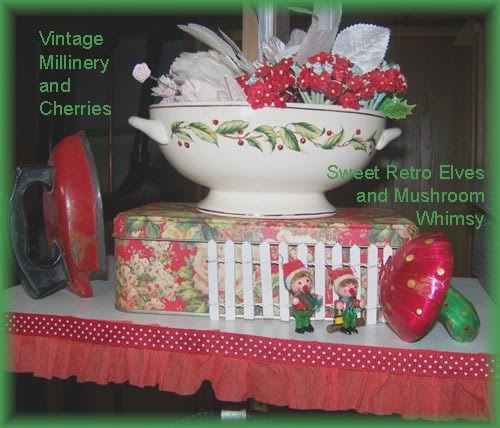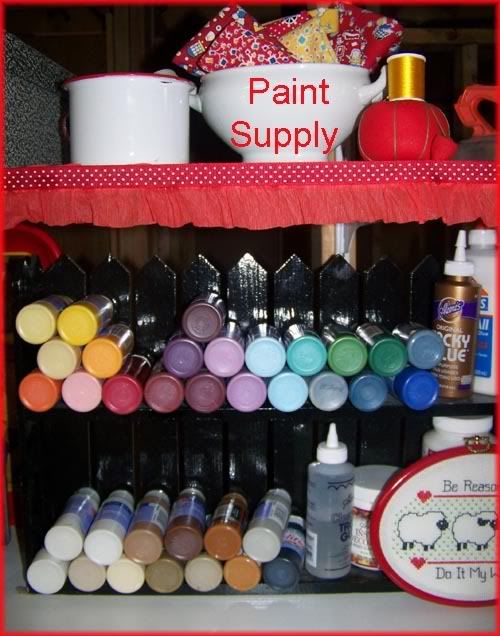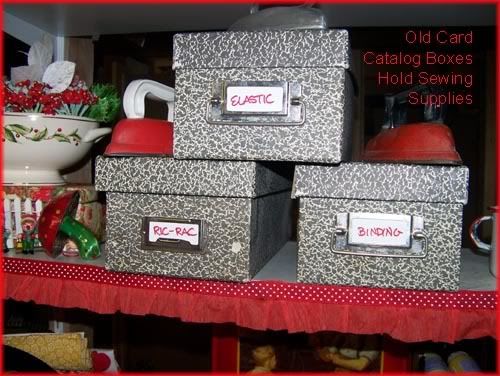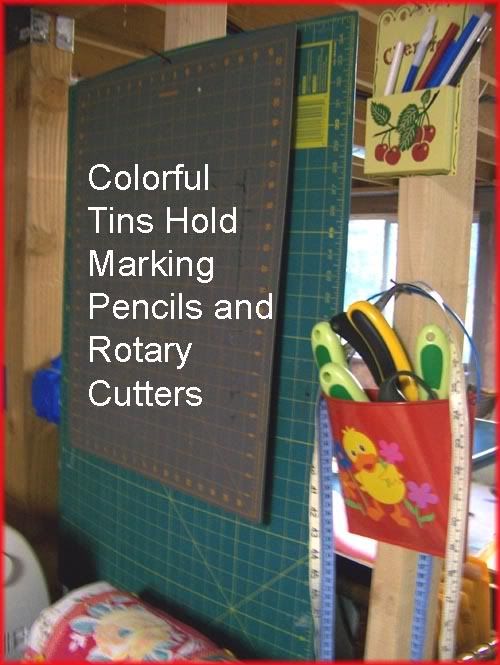 This is kind of how I would eventually like to see this room turn out! This is a pic from Mary Engelbreit's Home Companion magazine.