I did it! I got the antique shelf unit in place. And it only took the drill gun, marking chalk, a t-square, stud-finder (or a Craig-finder as my husband so modestly calls it) and about a half dozen sheetrock screws. Didn't even need Google. LOL! It's not going anywhere. After I installed it, I grabbed it and did my best to rip it off the wall. It didn't rattle an iota. So I took a deep breath and loaded it up with my goodies. I'm tired, heading to bed and hoping I'm not awakened by things that go shatter in the night...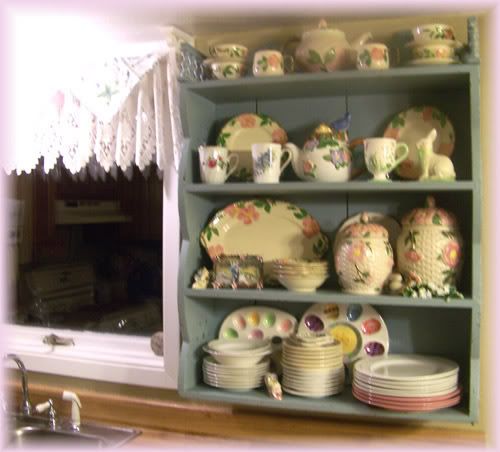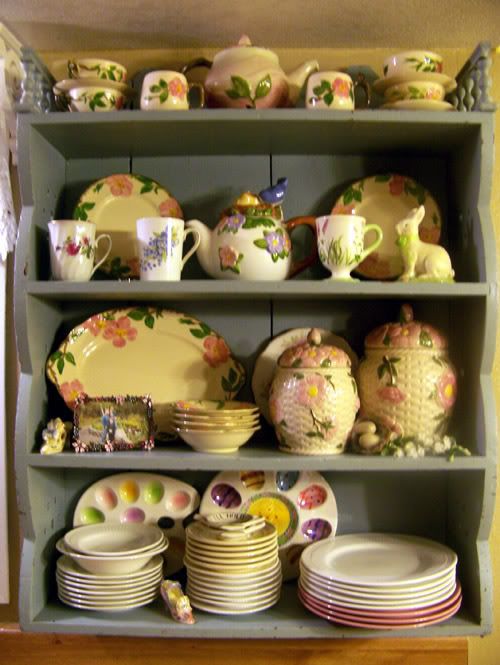 I'd really like to learn how to manage a power saw next. I'd love to make some rustic shutters to dress up the house exterior. Something kind of like this...
If you've made shutters, I'd love to hear from you! Ta-ta for now...
Charity