I adore vintage textiles and my very mostest favoritest textiles are the tablecloths from the forties and fifties. I have a few in pristine condition that I use. But the bulk of my collection are tablecloths too badly stained or damaged to use. I have saved them for crafting purposes.
I have been working on using blocks cut from these vintage tablecloths to make a mini-quilt. I used 30s reproduction prints for the sashing and binding because they are my second favorite textile! It's a two-fer of my favorite things! And I loved how the quilt turned out.
While I will be keeping this mini-quilt, I will be putting together kits to make your own and selling them on Ebay starting in August. So bookmark me on Ebay if you're interested. You can follow my auctions by clicking on the link in the sidebar.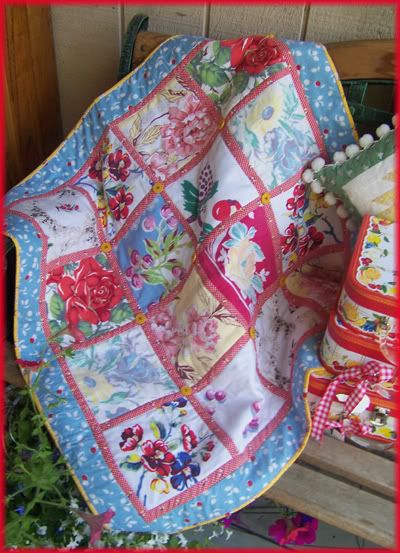 Charity