I finished the Navy and White shirred top and sailor pants outfit tonight. The final touches, sewing on the pants' buttons, were accomplished while waiting on the benches during Casey's karate class. And gabbing contentedly with my good friend, Pam. We always talk about everything and nothing, managing to solve all the world's problems in the space of a karate lesson.
What makes our weekly chats even more satisfying is the handwork. There is something very warm and comforting and slightly smug about lap work. I always feel like I'm really getting away with something when I get some sewing done while waiting on children's lessons or a doctor appt. or a flight arrival. It makes one feel rather clever to redeem lost time and spend time on a hobby simultaneously. And girl chat on top of that??? Well, it's the cherry on the sundae. The icing on the cake. The pot of gold at the end of the rainbow. And if I can make the lapwork and class come out evenly, so that my hands are never idle, then all the better!
So me with my buttons and sailor pants. Pam with her crochet hook and baby blankets. Life's simple pleasures.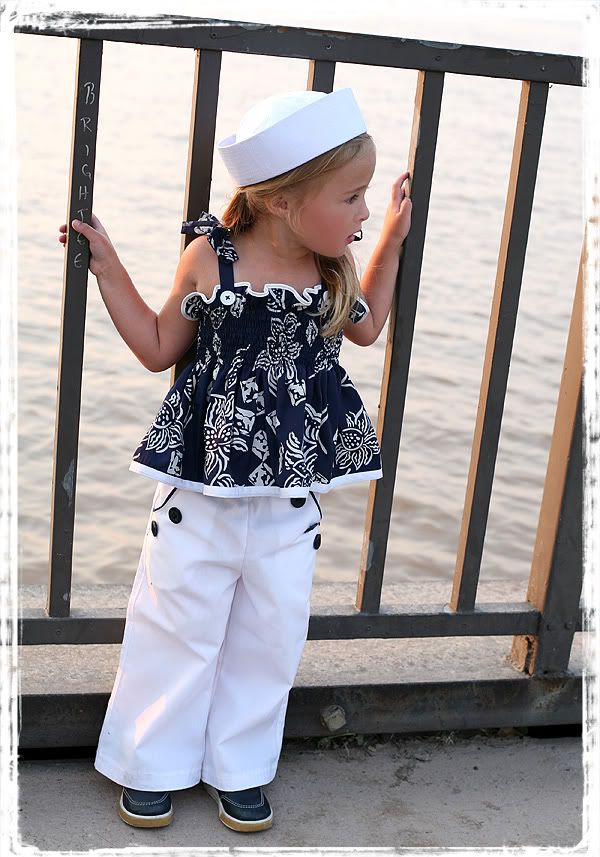 Happy Thread Trails to you!
Charity