I am sewing up a storm here...
I have 8 baby burp cloths and a nursing cover in progress. The baby shower is 3:30 pm today and it's 8:37am here in Alaska. So do the math. Yep! I need to haul.
And when that
is
done and I have
time left over
(Keeping my fingers crossed that this power of positive thinking stuff works...) I will attach the ruffle to my "Harvest Dress, The Sequel" project mentioned below. I finished the applique fusing on the skirt and got the top edge gathered. I will do the button-stitch edging and the hand-beading while attending the soccer tournament this weekend. Then hopefully get the petticoat and bodice assembled on Sunday. That leaves Monday for putting the skirt, petticoat and bodice together and whipping out a quick peasant blouse. So...if all works out as planned (Gee, that would be a first), I should be able to complete this outfit and get it entered in the PR Contest before the Tuesday deadline.
Here's a pic of the fused skirt appliques. Please excuse the very ugly indoor lighting photo. No time to set up a shoot outside!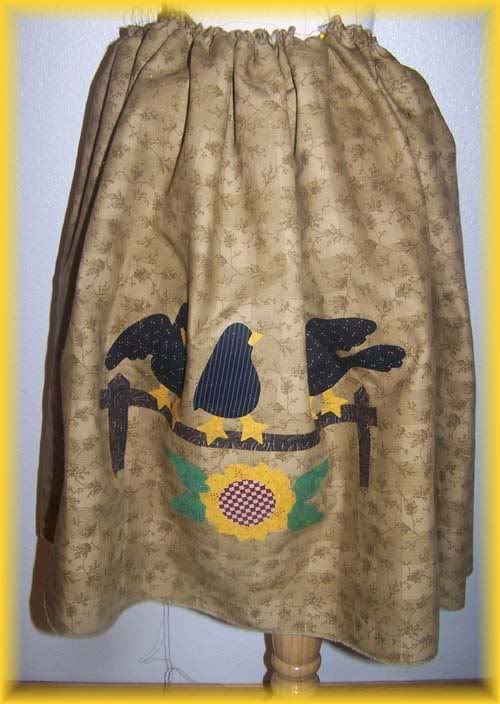 Will report in this evening as to whether or not I achieved today's goals.
Charity