On to the next sewing project. This one is far overdue. About a year ago a little gal from our church, Karess, modeled this dress for me. It was for a children's designer invitational event at Ebay.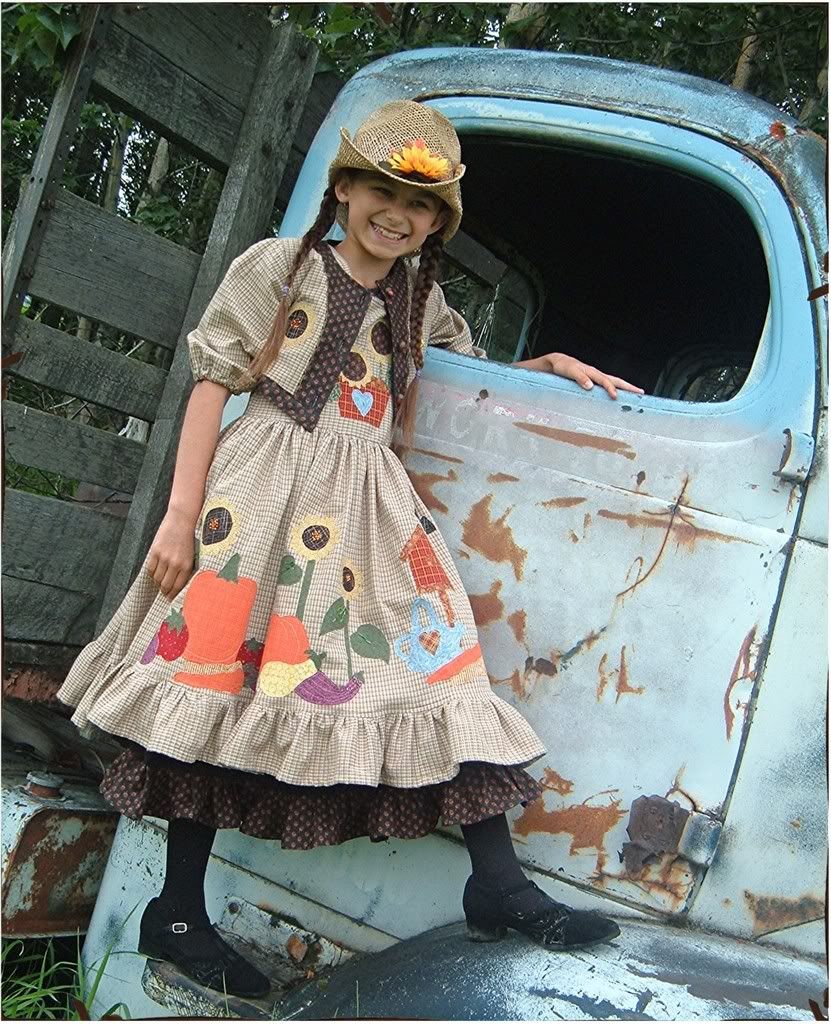 Karess just adored that dress, as you can tell from her smile in the photo. Though I compensated her for modeling, I did also promise that I would make her a similar dress someday. I did warn her that it would not be as elaborate as the one she got to model. :) :) I don't think I could bring myself to do all that applique twice!
But I'm finally starting in on the dress. I will use this pattern for the bodice as she's outgrown the pattern I used before.
I self-drafted the skirt as it needs to be much, much fuller than most pattern draftings. I will also include a petticoat with a tulle ruffle to make the skirt pouf out - as I did in the original.
I have started the appliqué. Instead of using Fall vegetables, I'm doing a cutsier and slightly more childish crows and sunflowers theme. There will be a crow on the jumper's bodice as well. I will add buttons, beads and hand embroidery to the appliques and plan to hand buttonhole embroider the sunflowers' edges and narrow satin-stitch the rest. I can't imagine trying to navigate a satin-stitch around all those little petals of the sunflower. :(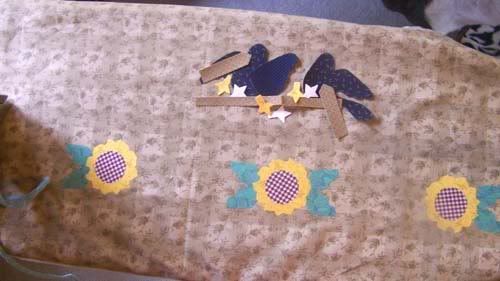 If I have time, I will recreate the black homespun peasant blouse for her to wear under the jumper. I will most likely not recreate the jacket, but might applique on a purchased denim jacket if I can find a nice one at a thrift store.