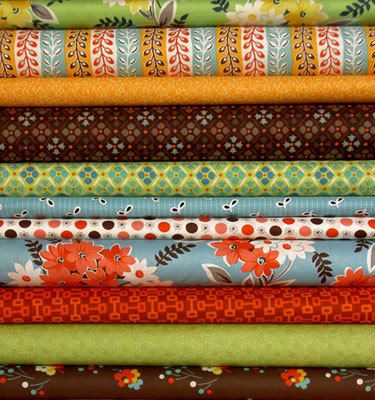 I am leaving August 6th for an on-a-whim trip. Craig and Casey were flying out to pick up our motor home and drive it back up the
Al-Can Highway
before winter sets in. Kind of a last Father and Son Hurrah before school starts. At the last minute I decided to go with them on the flight down and spend a few days with my MIL and nieces.
Every few years my MIL and I attend the
Puyallup Sewing Expo
together and have started adding in a trip to Portland, Oregon to fabric shop. There is limited shopping here in Alaska. A JoAnn's and a Wal-Mart. There is a good selection of quilt shops, but nothing that offers quality garment apparel. Since I haven't been able to make the Expo in some time, I'm overdue for a fabric stock-up!
I sew ALOT. This year alone I have sewed up almost 150 yards and it's only July. I do a great deal of service-oriented sewing, make a lot of gifts, as well as some of my own clothes. So I move through my stash at a pretty quick clip.
Portland is becoming a bit of a West Coast Fabric Mecca. My MIL and I like to visit the
Pendleton
factory, the
Mill End Outlet
,
Josephine's Dry Goods
(gorgeous stuff, but the snootiest saleswomen ever!), the
Button Emporium and Ribbonry
,
Fabric Depot
(largest fabric store in the nation) and others. We used to drop in at the Daisy Kingdom store in downtown Portland, but sadly it has been closed. We have not yet made it to
Rose City Textiles
, but perhaps we will this time.
So it's time to make my shopping list. Any suggestions as to what I should buy? Stores that didn't make my list? Where we should eat (HEALTHY FOOD!)? :)
Charity