Okay....today's a three-for-all! I have three things I want to share for the letter "J". So today is brought to you by
J
apanese Purses,
J
unkin' Finds and
J
uvenile Vintage Greeting Cards.
First the purse...This is Vogue 7354 and was given to me by my MIL.
If you have this pattern, you'll note that the word Japanese appears no where on the envelope. One might think that I was forced to cheat on this particular letter. One would be wrong. This is called the Japanese purse pattern by my nieces. My MIL is teaching her grandaughters, my nieces, to sew. They are all the sweetest girls and they are 1/4 Japanese. They love to make little projects that allude to their heritage and these purses were made by the girls in oriental brocade and dubbed their "
j
apanese purses." I decided to make my own from the pattern, though mine isn't remotely oriental in flavor. I made the purse below from a thrift store vest. I admired the embroidery work on it and bought it with the idea of using it on a coat collar or pillow top. But it became this purse instead. It has a slightly folk art, primitive/country look to it that I like. Bright spot of note...Only two pieces for this pattern. Heads up to Paula (of the
40-something purse pieces fame
).
Thrift Store Vest Beginnings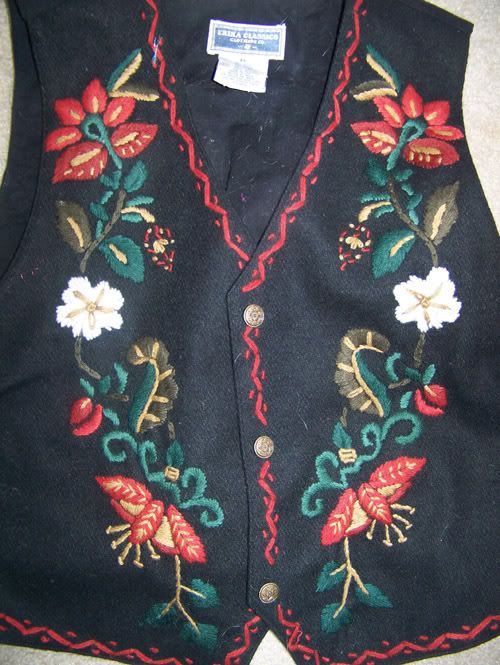 "Japanese" Purse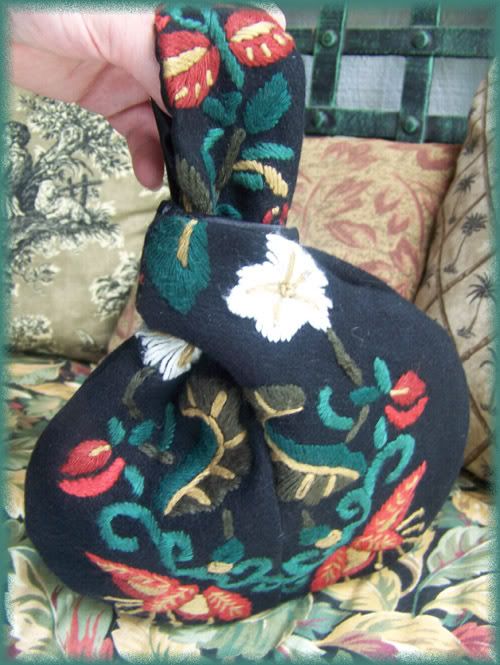 My second "J" for today serves to share my recent craft related thrift store finds with you. My
J
unkin' Finds...
Costume Patterns for a dime each.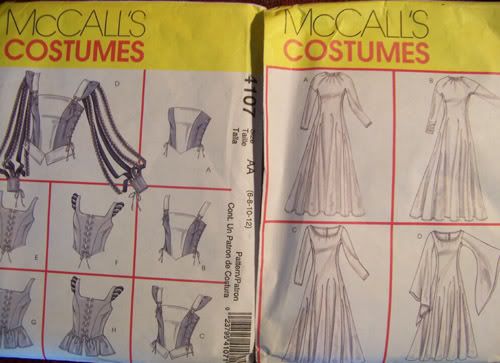 Fabric for Backing my
Japanese Inspired Quilt
(Hah! That makes FOUR J's for today)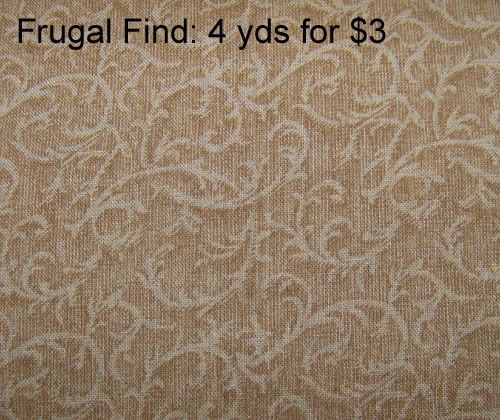 Victorian Illustrations Books for Papercrafting. These are just jammed with gorgeous graphics that will be perfect for making tags, collages, notecards and such. I only paid $1.00 for each book.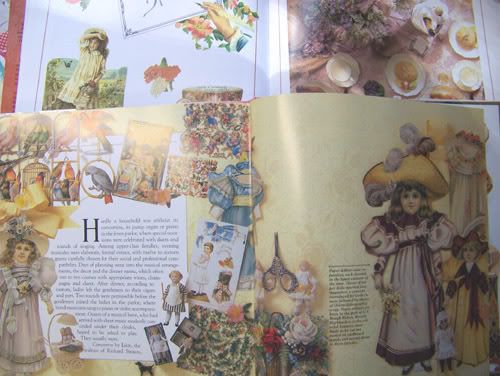 Stash of Quilting Magazines and one book of iron-on quilting labels - .25 each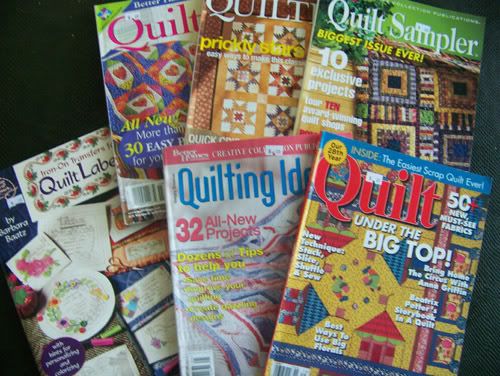 And my final J for today...look at these adorable sixties era
J
uvenile Greeting Cards I came across recently. Aren't they funky and retro?! Really fun. I'm going to use them to make retro-style gift tags to pop on my nieces Christmas presents this year.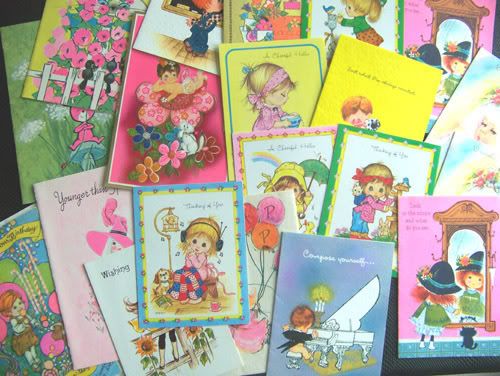 Now since I exceeded letter expectations for today, does that mean I get an automatic out on a hard letter like X or U????
Charity