I haven't done an update on our Guatemalan orphanage service project in quite some time. So today is brought to you by the Letter H and the Hundred Skirts Project. I have an important announcement to make...
I have heard from a great many of you who are not even close to being able to make the August deadline. So I have moved it back to the end of the year as it was originally set up. This means that they will have to be shipped rather than hand-carried by my father (click
HERE
for his website) on his August trip to the orphanage. But we just were not going to get anywhere close to the full 100 delivered to me in time for his trip. So...if you have not yet got your skirts in, you've got a bit of a reprieve. And if you wanted to contribute, but thought you were too late there is still time. Since we have all sizes covered now, just sew whatever size skirt your heart desires. Search the past posts on the 100 Skirt Project (see sidebar labels for link) for details or email me at VintageThreadsBlog@gmail.com. I will be seeing if I can get FedEx to take on the project as part of their community service endeavors as the weight on these skirts is much, much higher than I had anticipated and international shipping is going to be a bit daunting.
So the new deadline is....DECEMBER 1st!! Mark your calendars. :)
And enough business! Now for some fun. These are some skirts that have come in recently...
From Peggy
Beautiful striped and very soft denim ruffled skirt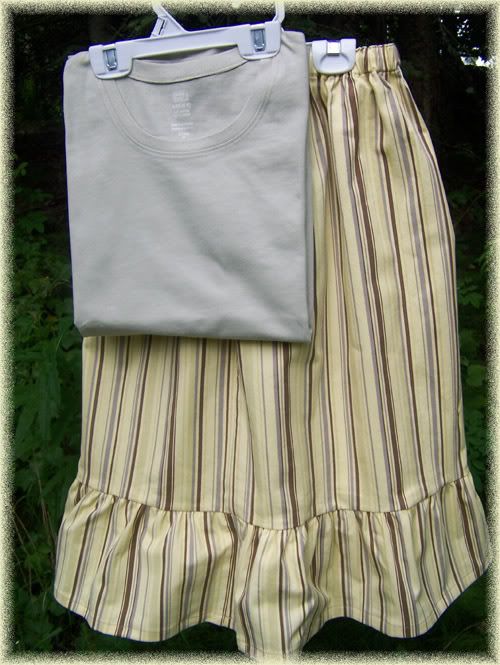 Lovely blue linen with tucks and embroidered posy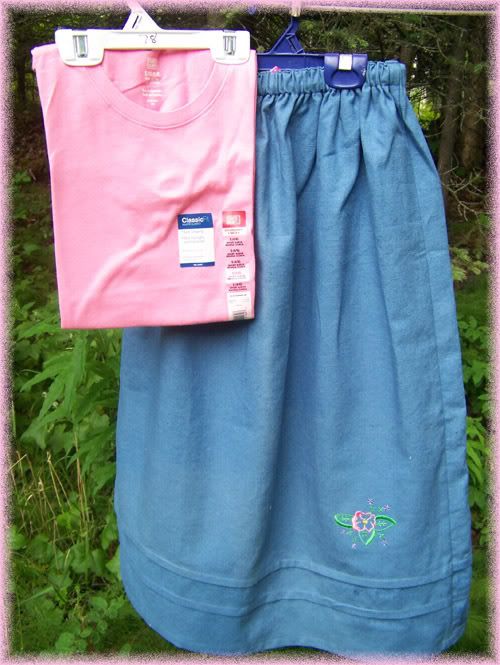 Close-up of embellishment detailing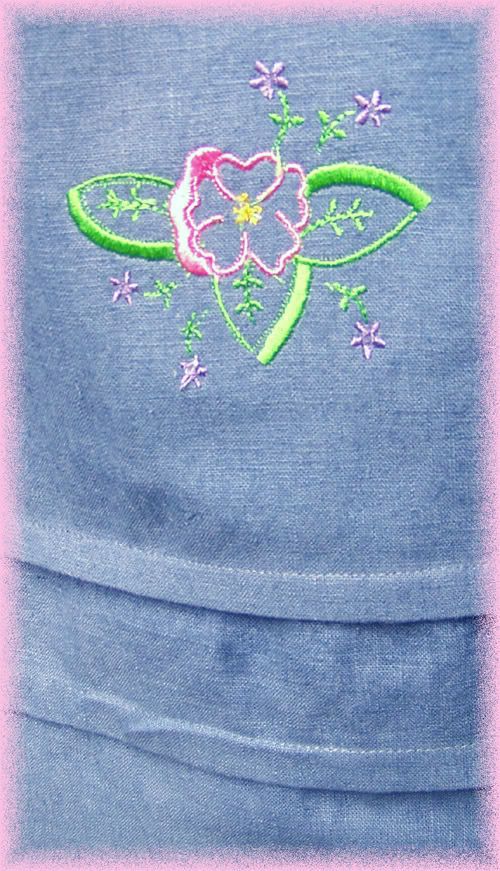 And from Liz...fun color combo, huh?!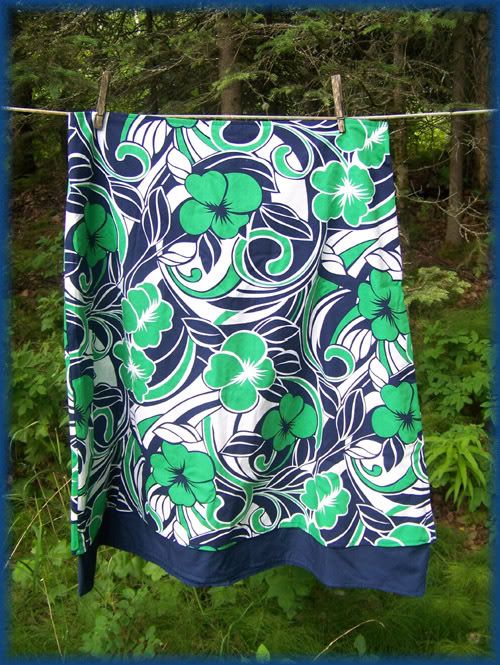 And now for a shameful confession...When I was ill, the skirts below were opened for me and shown to me. But the identifying information was lost. :( :( :( I am so sorry that I am not positive who these are from. I remember discussing them in email, but have been all through my email and cannot find the discussion. I do hope the donor will forgive me. There has been so much traffic on this project and while I kept great notes in general, the ball did get dropped while I was ill. Please, please, please...whoever made these beautiful skirts, please email me at VintageThreadsBlog@gmail.com or leave a comment so I can make sure you get the credit you deserve for your generous donation!
Peacock-ish print, tiered skirt with lovely short sleeve green sweater
Lovely full tiered skirt in a victorian floral stripe.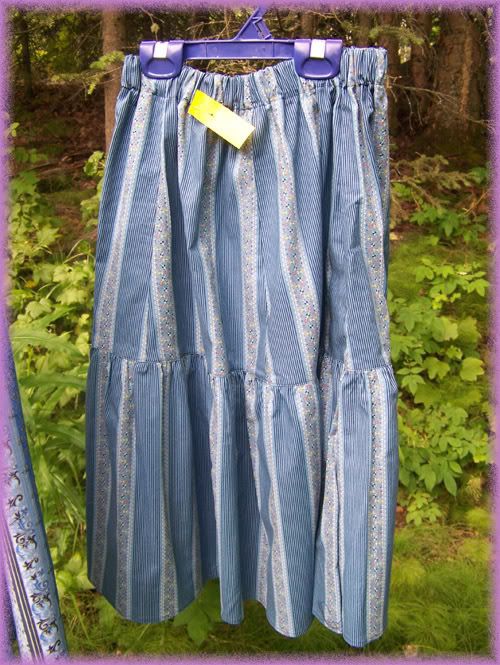 Look at the beautiful scalloped hem on this one! It has a bit of a metallic glint
in the print that I know some girl will adore!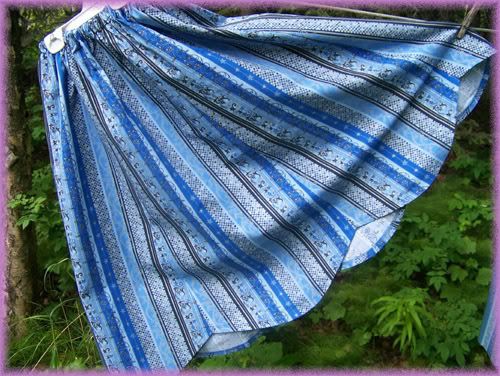 And a big thank you to Leigh of Nashville who sent in a generous donation to assist with shipping or tee purchase! This is very much appreciated and will be even more helpful now that we will be going ahead with international shipping.
Our count now stands at...
103 Skirts Promised
45 Skirts Received