I decided to knock out a couple of quick summer tunics this weekend. I am quite short on summer clothes as I simply love Fall clothing (good thing I live in Alaska!) and my closet is quite lop-sided with wools, sweaters and jackets. I will be using a Simplicity pattern with a simple square-neck pullover top with side slits and darts.
I have almost finished the one below in an ethnic batik-looking cotton. I will add some wood bead detailing to the neck. Probably just another hour on this one.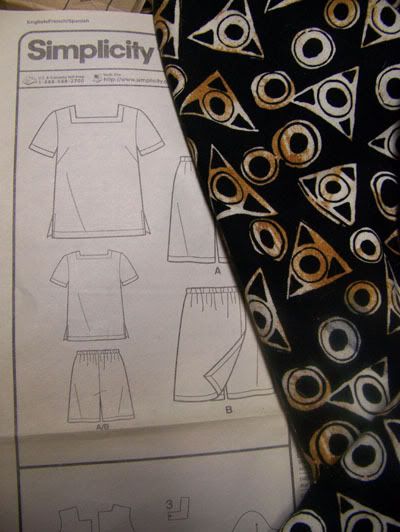 This cotton border print will be sewn in a slightly longer length than the pattern depicts. I may add some
Indian Shisha
work to it. Haven't decided yet. But for those of you who might be interested in adding it to your creations, there is
an excellent tutorial at Joyful Abode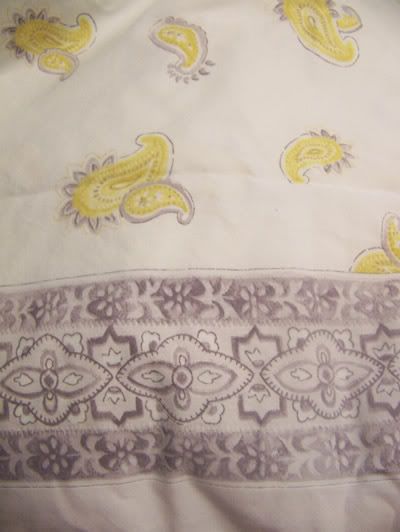 This pique will be sewn as is. No additional embellishment.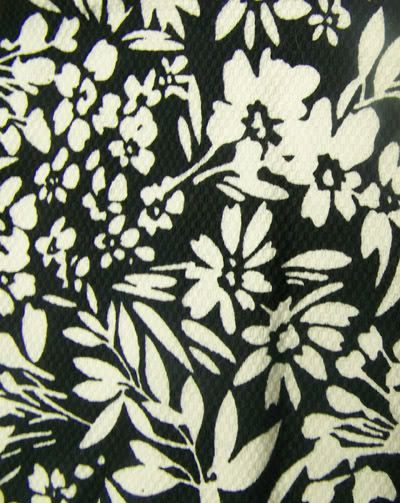 I'll post an update with pics when I get the shirts done.