I've been reading a discussion online about modesty. I'm a big believer in modesty. However, I'm also a lover of fashion. Most of the discussions I read about modesty pit these two against each other as if they could not possibly peacefully coincide. Unfortunately, most of what I have seen forwarded by the "modesty camp" as acceptably modest is appallingly frumpy. I think this is one reason why those who love fashion have been reluctant to embrace the concept of modesty. They automatically picture baggy sack dresses and assume that membership in a cult must be next on the horizon. Not so... I decided to take the strictest definition of modesty that has been given to me (high necks, long sleeves, at the knee hems, not form-fitting) and show some fashionable variations that are most decidedly NOT Frump Girl Material.
These are by Kenzo, one of my favorite designers.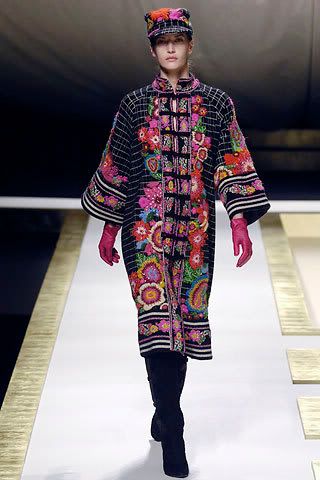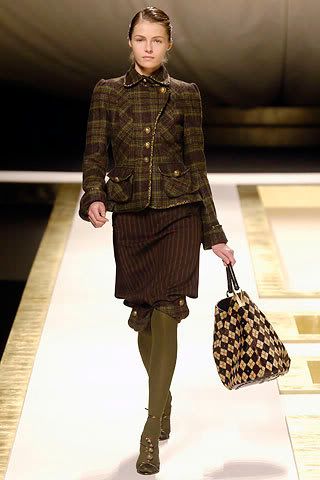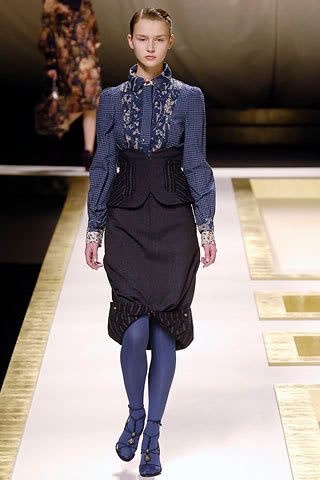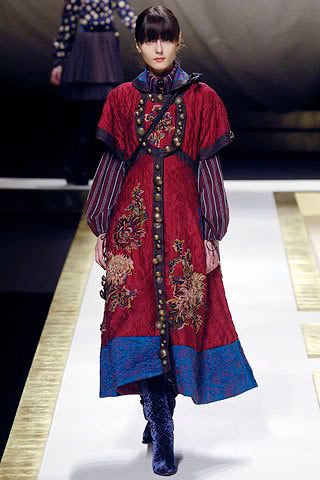 And some others from my "Sew Someday" File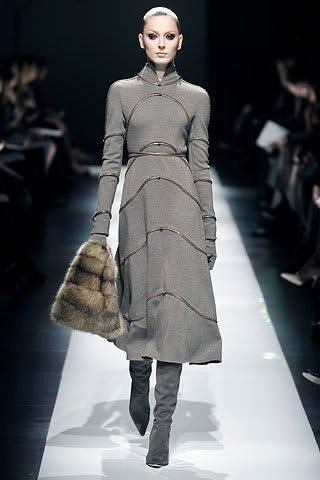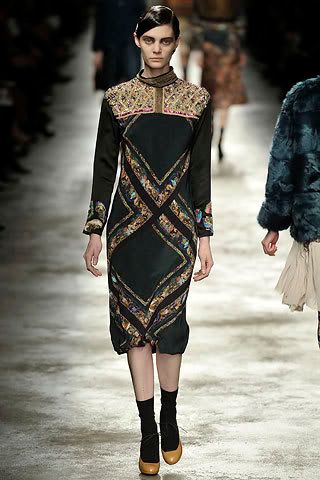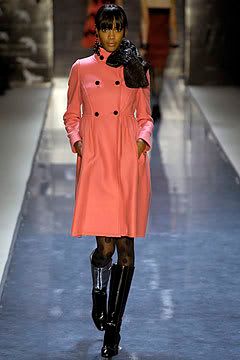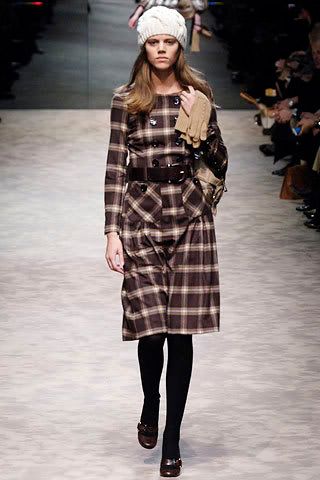 I think there are plenty of options for the woman who desires to dress modestly and still look chic, have a strong sense of personal style and express her love for fashion. Sewing your own clothes gives even greater freedom to tweak a pattern to meet a personal requirement of modesty - in all its wide and varied definitions.
Charity