Since I'm doing this anyway, I thought I might as well photo and detail the steps for ya'll. The room I'm currently working on is what we tend to call the "homeschool room" even though our kids are pretty much grown and we haven't homeschooled in years. The name has stuck. The plan for this room is a safari/old world/british pub/hunting lodge kind of look. Is there such a thing? It was dictated as the only possible outcome when DH came back from Africa with trophies to display. And when it's done, I think it will be great!
The large gas fireplace is the focal point of the room. DH's Alaskan Dall Ram hangs over the mantel. I decided to make this "backdrop" for his trophy. It makes things look more polished and cohesive with the room's theme. The idea could be tweaked for any kind of decor, however. You could use reeding in the frame for tropical decor. Mirror for contemporary. Paisley print for traditional. Toile for French Country. Cabbage roses for cottage. You get the idea...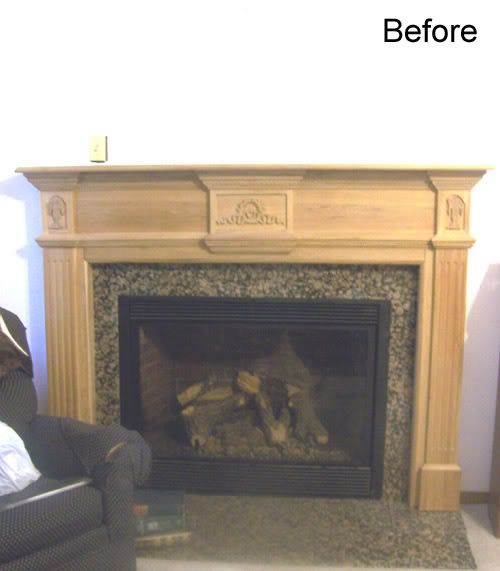 Step One: Measure out the size square you desire. Pencil in lines to guide you in hanging the fabric and placing the molding. Sorry, forgot to take a pic of this step.
Step Two: Choose fabric for your insert. I used burlap for mine as I wanted a rustic, safari-ish texture. Cut fabric to fit. Spray back of fabric with spray craft adhesive and smooth into place being sure edges line up with your pencil marks. The little wrinkle in the middle of my fabric is where I pushed the nail through to hang the trophy. It will be hidden once the head is up.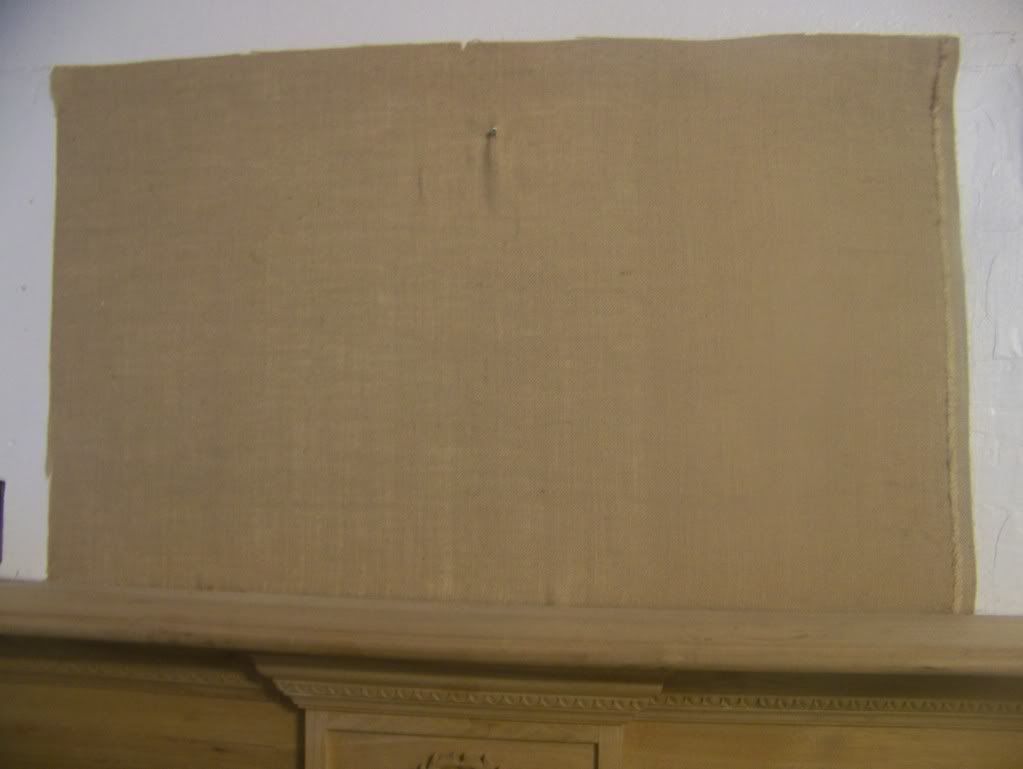 Step Three: Cut molding in three pieces. Two side pieces and top piece. Miter corners if needed. I preferred to use corner rosettes as we have this trim throughout the house. Paint molding.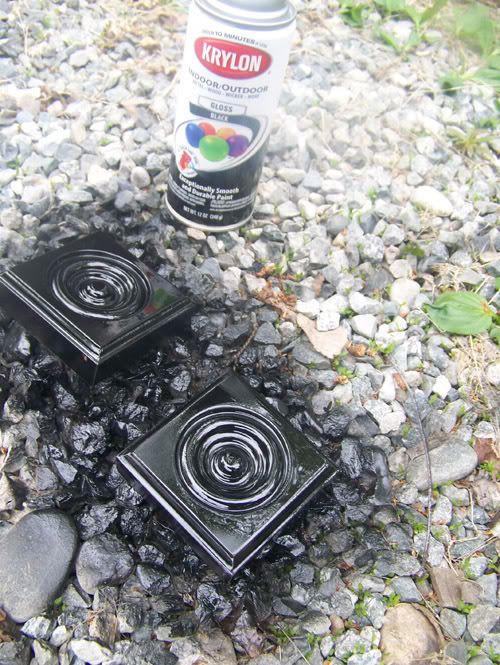 Step Four: Nail molding into place using small finishing nails. Touch up nail holes with paint. Notice my high tech hammer. :)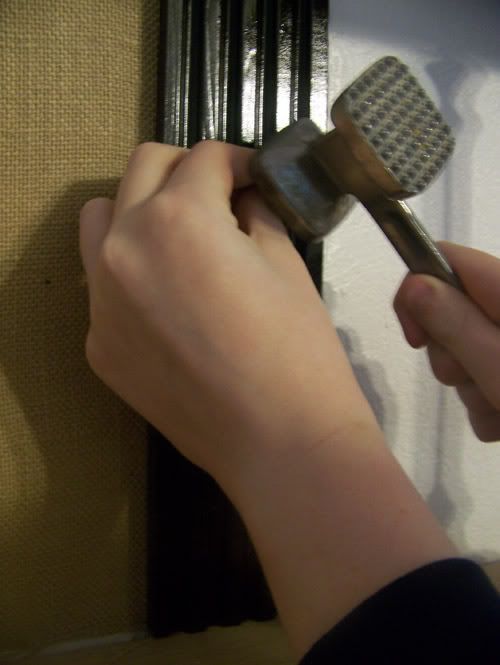 Step Five: Now for the fun part! Decorate with your accessories. Hang a trophy, mirror, portrait, watercolor, etc. in your backdrop.