Watch this spot. I'm working on a tutorial for Pin-tucked Strip-Piecing. This is a technique I used to make the skirt on the little dress below. I'm using it to make Skirt #22 and thought I'd go ahead and take pics during the construction process so I could share the how-to's.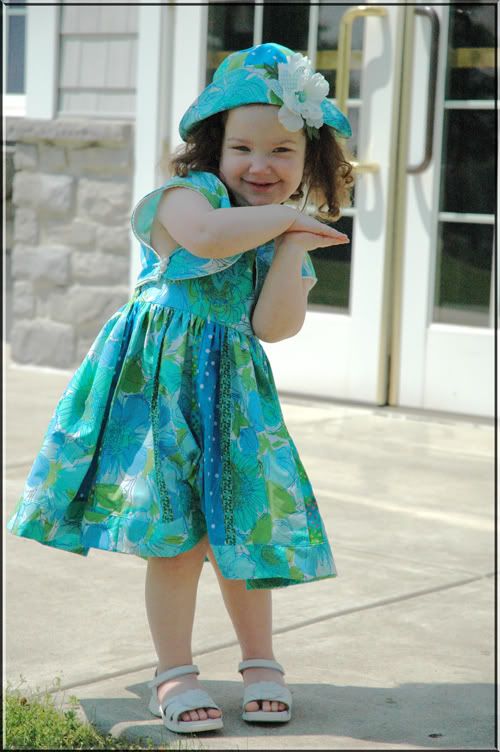 And you can see a little of the pintuck detailing here...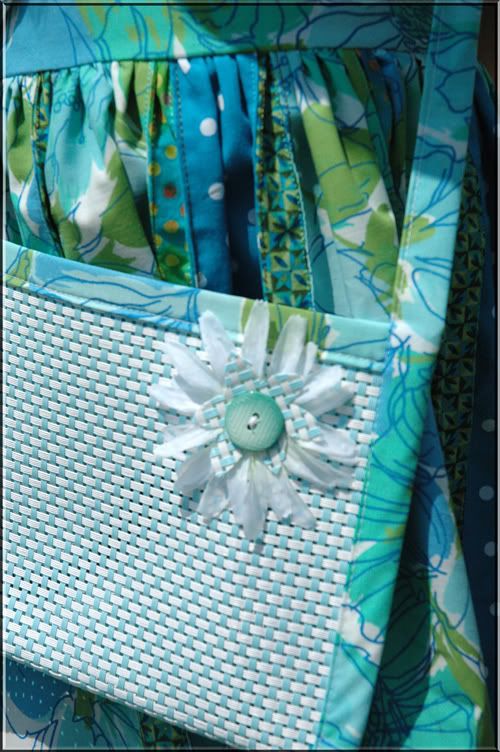 PS - Allison asked about the photos in her comment attached to this post. No, I did not take these photos. Several years ago I had an online children's design business. I sold mostly on Ebay, but did some private custom orders as well. There were quite a few Moms who were regular customers of Ebay designers. They would often be so generous as to take photos for designers' portfolios. These photos were part of a large collection featuring Ebay model, Sarah, and taken by her mother, Stacey. Isn't she adorable with those dark curls and big eyes? I think she was about 3 years old at the time. She's probably gotten to be a big girl by now! These photos were taken at her grandparents country club somewhere on the East Coast. They ARE beautiful, aren't they? I have about 20 more and each one is exquisite!