I have been inspired by some vintage pattern websites I discovered recently. I love vintage patterns. The more contemporary ones remind me of my childhood and teen years. The older ones recall a ladylike era where fashion, femininity and glamor were synonymous. I have a fairly large vintage pattern collection and thought it would be fun to share it with my readers. So I'm going to implement "Vintage Pattern Sunday." Each Sunday I'll share one of the patterns from my vintage stash. And perhaps I'll do the occasional give-away. :)
Below is a Jane Tise pattern. This was a designer that was popular during my teen years , along with John Kloss, Betsey Johnson, Willi Smith and others. While this is a design that is too young and too bare for me to wear now, I still love the style. It is reminiscent of something I'd wear as a girl. I found this pattern at a local thrift store for ten cents. :)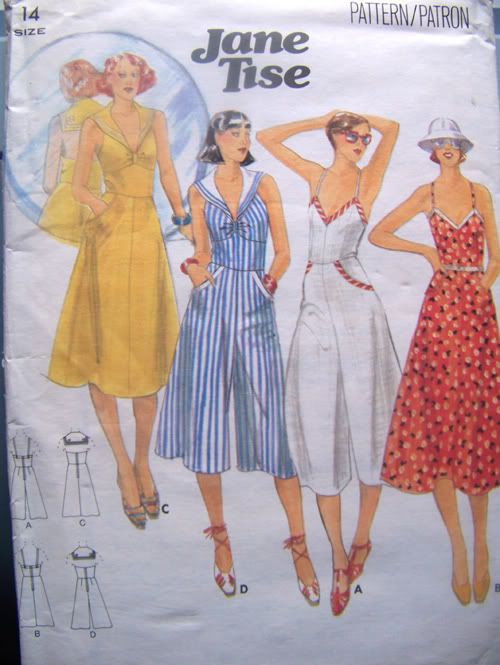 Not patterns I own, but other wonderful Jane Tise Designs...
This one I remember having and sewing as a teen! I soooo wish I had kept it or had a photo of it. I can't even remember the fabric I used, but I do remember the pattern.
And a final tidbit...Did you know Jane Tise was one of the founders of Esprit?
Charity