Another 5T skirt completed. I still want to do a little beading on the applique on this one. I will be picking up either a white, orange or yellow tee for this one depending on what I find. This skirt was made from a denim I had in my stash. I have enough left over to make two or three skirts in the other sizes - though I will alter the embellishment as I want each skirt to be unique.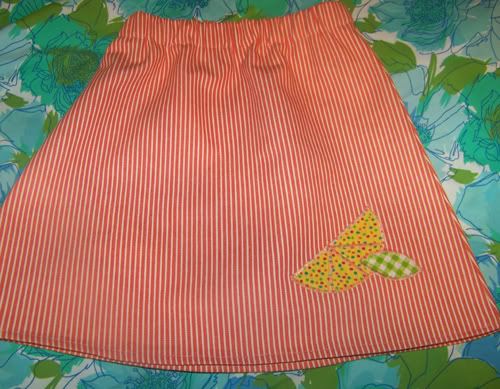 Skirt #11 (I think! LOL! I need to get my count caught up *g*). This one is called "Pocket Pals" and it's made from vintage sheeting in a very nice weight. It irons beautifully and is highly wrinkle resistant. This is also a 5T.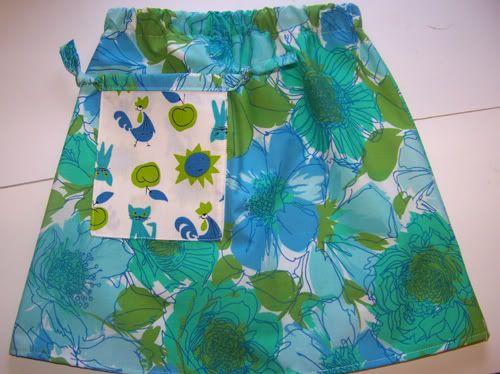 Skirt #12..."A Little Bird Told Me"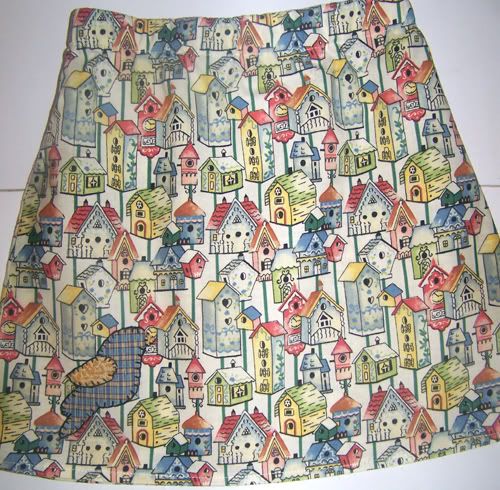 Charity