Still pressing on with this wool suit. I'd really like to finish it up by Friday afternoon if possible. Probably an unreasonable expectation, but I'll try. Casey is spending the weekend with his older brother (a college student about an hour away). They will be going snowboarding and then brother will return him Sunday evening in time for both of us to attend a Boy Scout Eagle Ceremony. So if I can finish the suit before I make the drive to town and back, then I'll have the whole weekend to work on a new project or finish up one of many WIPS (Works in Progress).
My camera battery is in its charger. As soon as its ready, I will post a pic of the embellishment so far. I am just LOVING it. Don'cha love it when something turns out just as you imagined it. One side has the appliques all sewn on and I am starting the hand beading. I am doing one side completely at a time. That way I can more accurately mirror the finished look on the other side.
Promised pic soon...
I've started on the beading. There will also be embroidery with crewel thread. Here's one front of the jacket.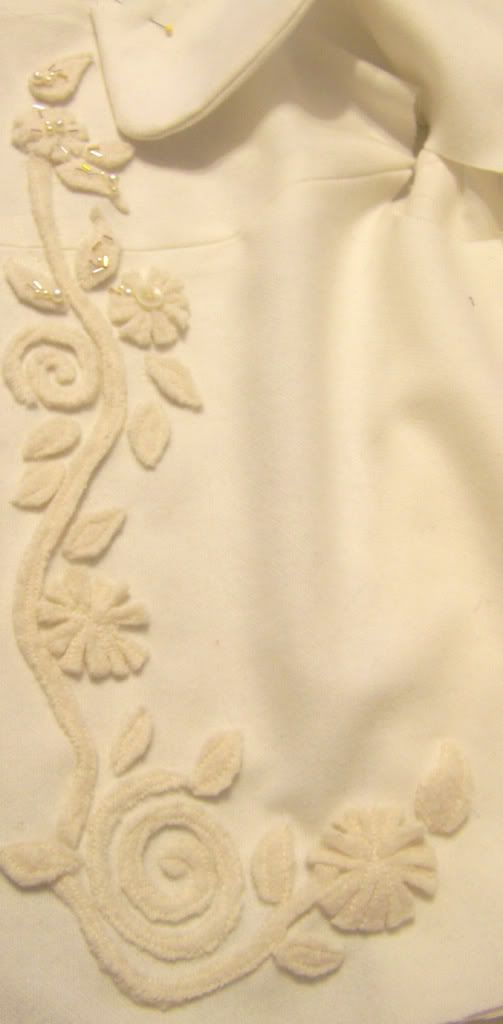 And here's a close-up. This isn't completed yet, but it's getting close to what I had in mind.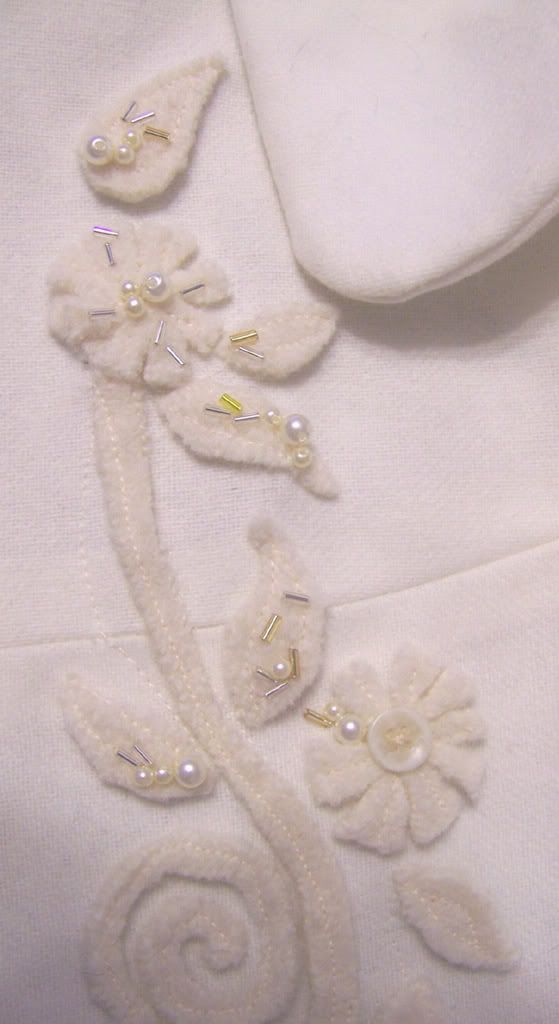 Charity