Here are pics as promised. We have a few places where we need to touch up paint. We want to rip out carpet and put in wood floors next year. And I have a touch more accessorizing to do and want to find an occasional chair for the bare corner where the lanterns are hanging. But for the most part, we're done.
This is a radical style change for me. I've always loved pink, blue and buttercream yellow. Lots of flowers and hand-painted pottery. Mixed prints with cabbage roses, plaids, stripes all mixed together. Cottage hand-painted furniture and froo-froo ruffled couches. LOL! So...how did I come to have an organic-earthy-craftsman-contemporary-with touches of prim living room? I'm not sure. It just happened! I got weary of clutter and froo-froo after 10 years. I felt overwhelmed and crowded and just needed some visual calm. So if things look kind of minimalist (for me, anyway!), that's why!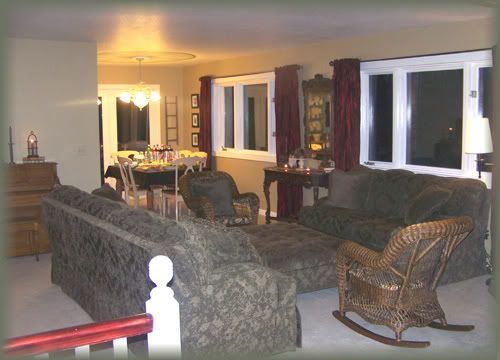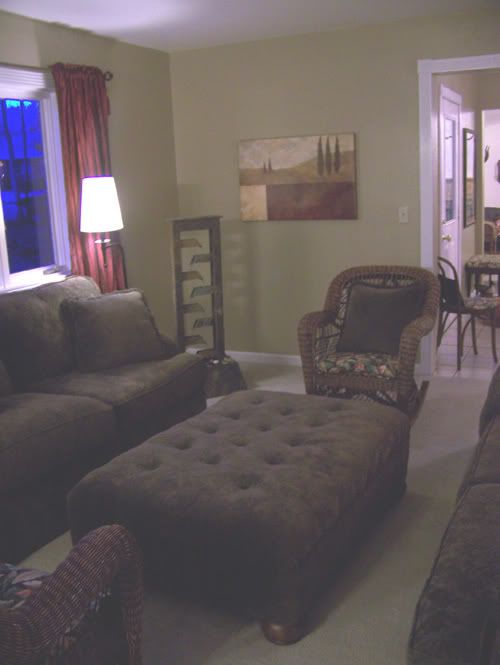 I'm thinking I want to stain the wood on this hutch cherry and paint the rest black with a walnut stain over the top to age it.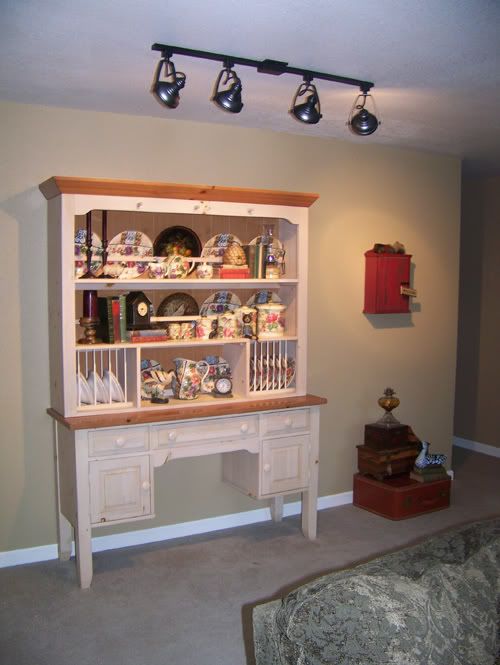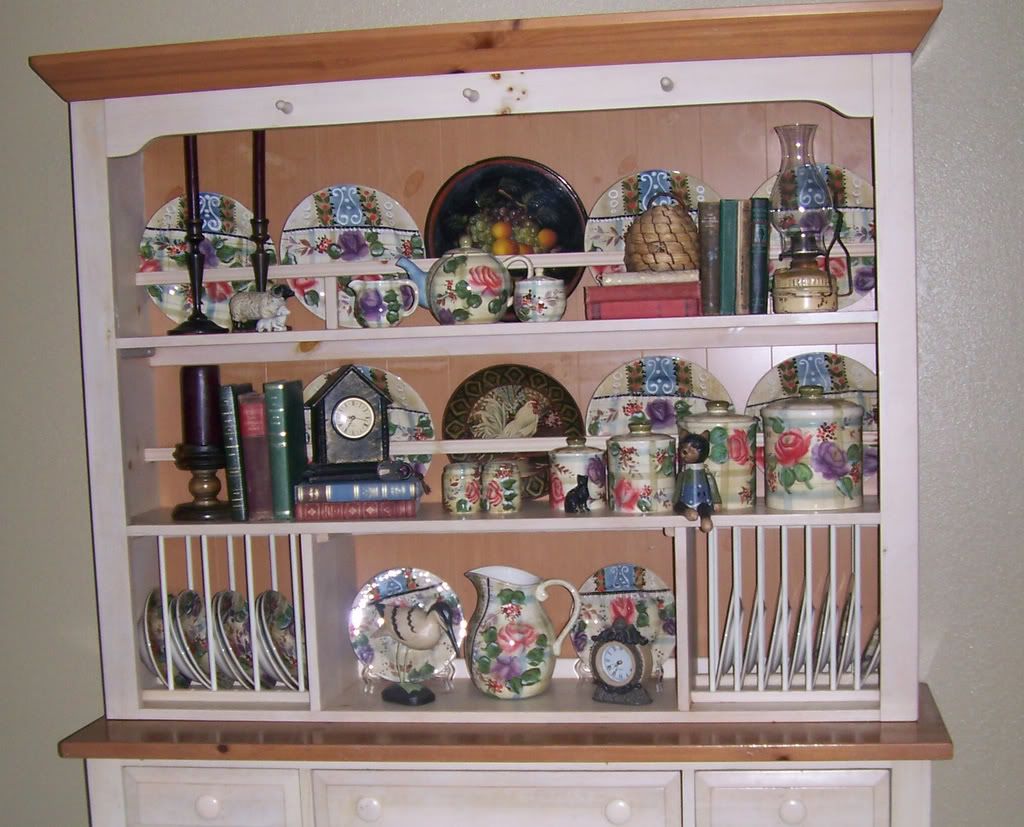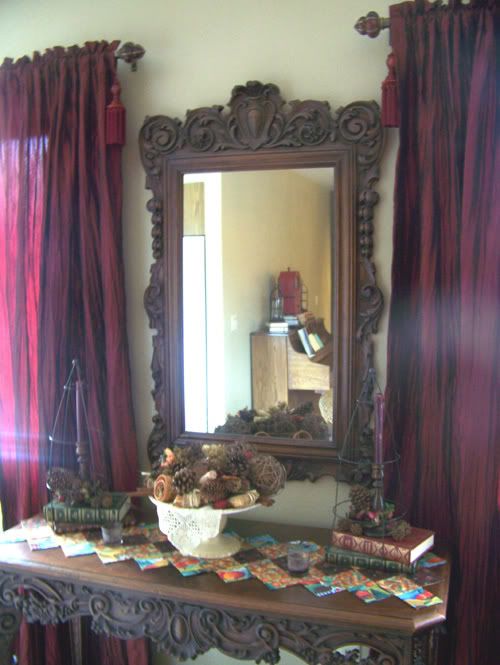 Thia is the corner that needs a little upholstered reading chair and floor lamp. I'm thinking burgundy velvet or maybe a leaf print?