I love to create beautifully wrapped packages at Christmas. I often make my own tags. I created this set of three tags this morning and have placed them in my Ebay store. I think they would be beautiful atop a package wrapped in plain brown paper and then a huge tartan sash and bow. You can see them by clicking
here
And this set reminds me of something out of Dr. Zhivago. They can be found by clicking
here
I think these would be beautiful atop a package wrapped in either silver foil or white embossed wallpaper and then have a sprig of holly and a crystal icicle tucked in among a white velvet bow!
THESE HAVE SOLD!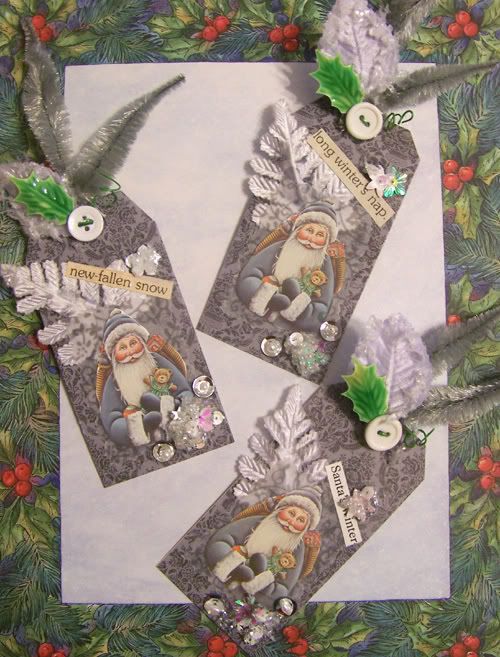 And for the Victorian/Romantic Chic crowd...
Last of the dove gray-themed tags...For our animal loving friends, "Winter's Creatures"
Charity