Seward, Alaska hosts what has to be one of the most unique Independence Day festivals. Our family tries to make it down there every few years and that is where we spent this year's Fourth of July. We camped on this beautiful Kenai Fjords National Park beach in downtown Seward.
The Beach at Low Tide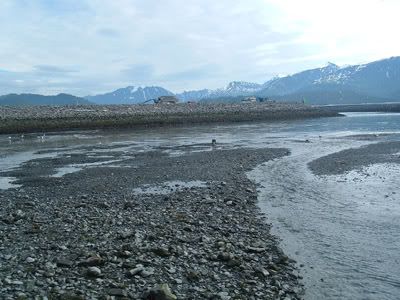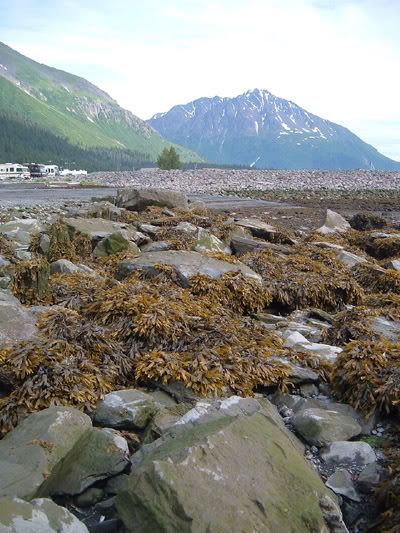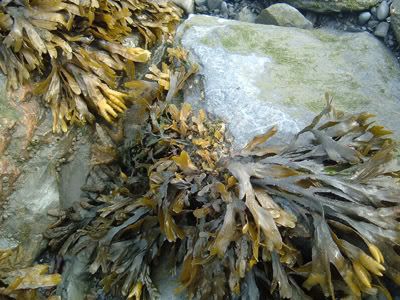 We spent the time walking the beach, watching Casey salmon-fish, searching for lost tackle at low tide as well as roaming quaint downtown Seward. Seward's normal population is under 3,000, but for the famous Mount Marathon Fourth of July celebration the population can swell up to 20,000! So any strolling main street is done combat style! The Fourth is kicked off at midnight with fireworks from the Seward harbor.

The next morning we fixed a quick breakfast before hurrying off to catch the famous Mount Marathon races! We watched the junior event for children and young teens. Then cheered on the women before grabbing a quick lunch of deep-fried halibut at the local greek restaurant. We returned to our post at the finish line to watch the women come in and stayed on for the parade. There is nothing as marvelously, heart-warmingly American as a small-town parade. Local kids on crepe-covered bikes, the King and Queen from the retirement home, the town's war veterans, people showing off their hot rods, a beauty queen and of course, the fire trucks blaring their horns.
Then the big event...the men's Mount Marathon race. You cannot imagine what a grueling race this is unless you see it in person. A true athletic feat of wonder. You can read about the Mount Marathon race
here
and see some amazing photos
here
. We watched the first dozen top contenders come in before walking back to our campground, stopping for homemade lemonade from some young entrepreneurs.
We wrapped up our weekend the next day with a trip to the Sea Life Center, some fishing and a little more exploration before heading home for hot showers, clean clothes and a real bed! All of which I was much in need of by Day Four! :)
Charity