I'm spending the evening doing one of my favorite things...scissoring away to the music of vintage MGM. Meet Me In St. Louis is on the DVD and I am sitting straddle-legged on the floor contentedly cutting out a dress from plaid homespun. My youngest is nearby on the computer punctuating my reverie with occasional snide remarks about my taste in movies.
This design will be for the North American Boutique Tour launch in late June. It promises to be a fun event. Two Ebay children's designers from each state will create design inspired by their respective states. Representing Alaska along with Rachel of Googoo*a*gogo Designs, I have decided to showcase the Alaska State Fair's world-famous giant vegetables in a country dress appliqued in a harvest theme. Pumpkins, carrots, tomatos, sunflowers, squash, crows and other staples of country life will create a bountiful textile still-life on the full skirt (see pic of roughed out applique placement below)
Search by the keyword NABT from June 30th to July 7th to see all the launch offerings!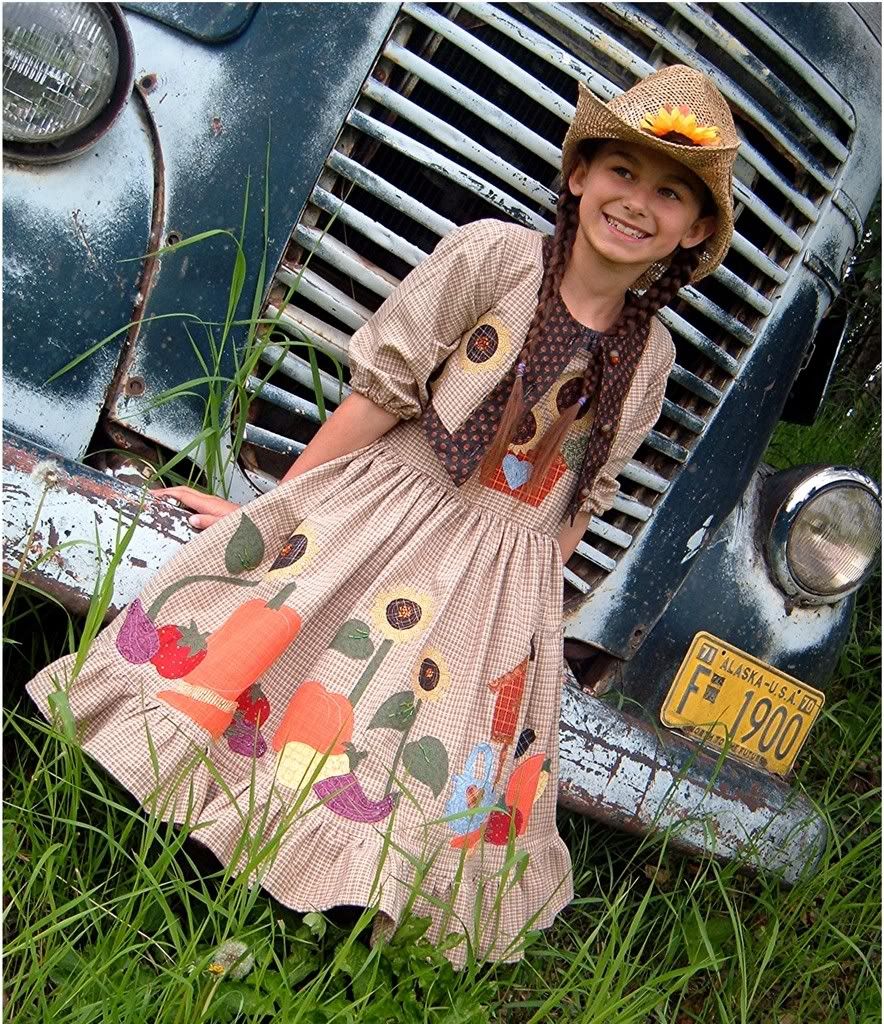 Sew long for now!
Charity