My mother-in-law and I have been working on skirts to wrap up The Hundred Skirt Project. We have made three in the last day or so. Here they are..
Black and White Pique with ruffle, a girl's size 14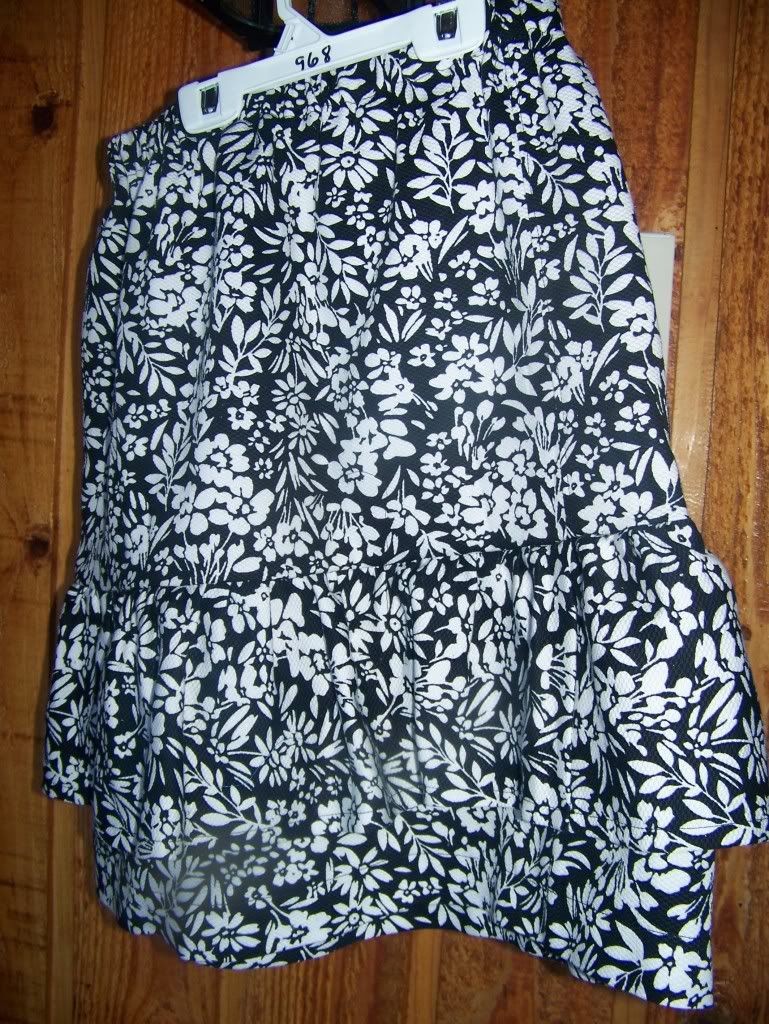 A Distressed Denim with Appliqued Pocket, a girl's size 16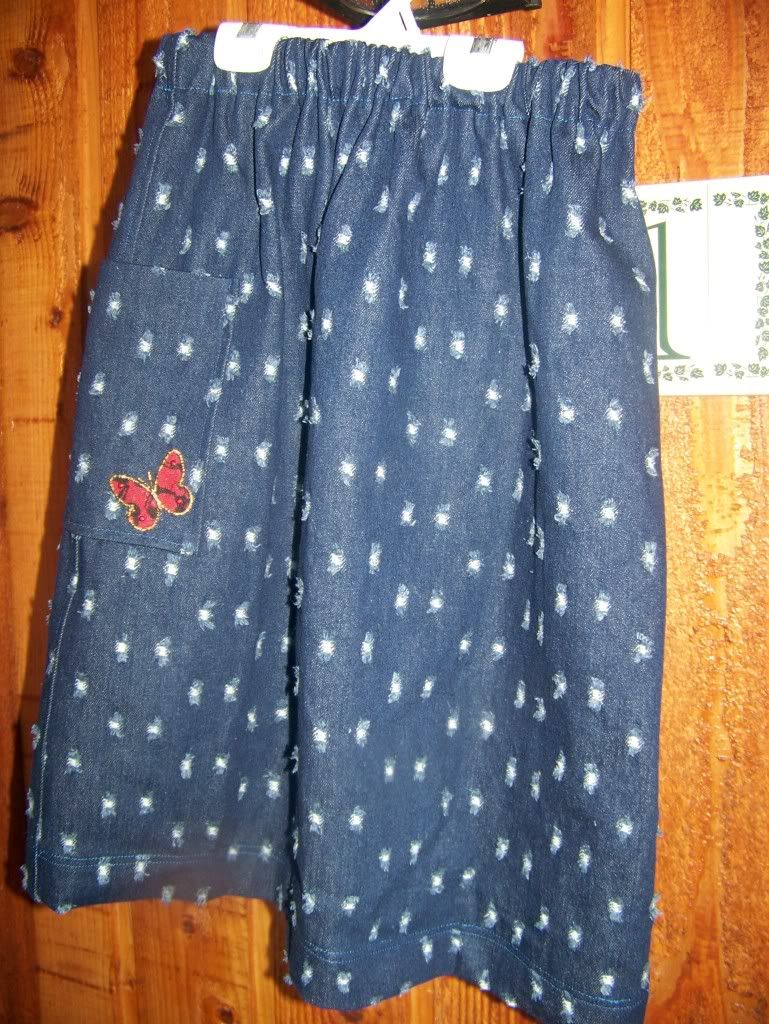 A Hawaiian print sheeting with banded ruffle, a girl's size 7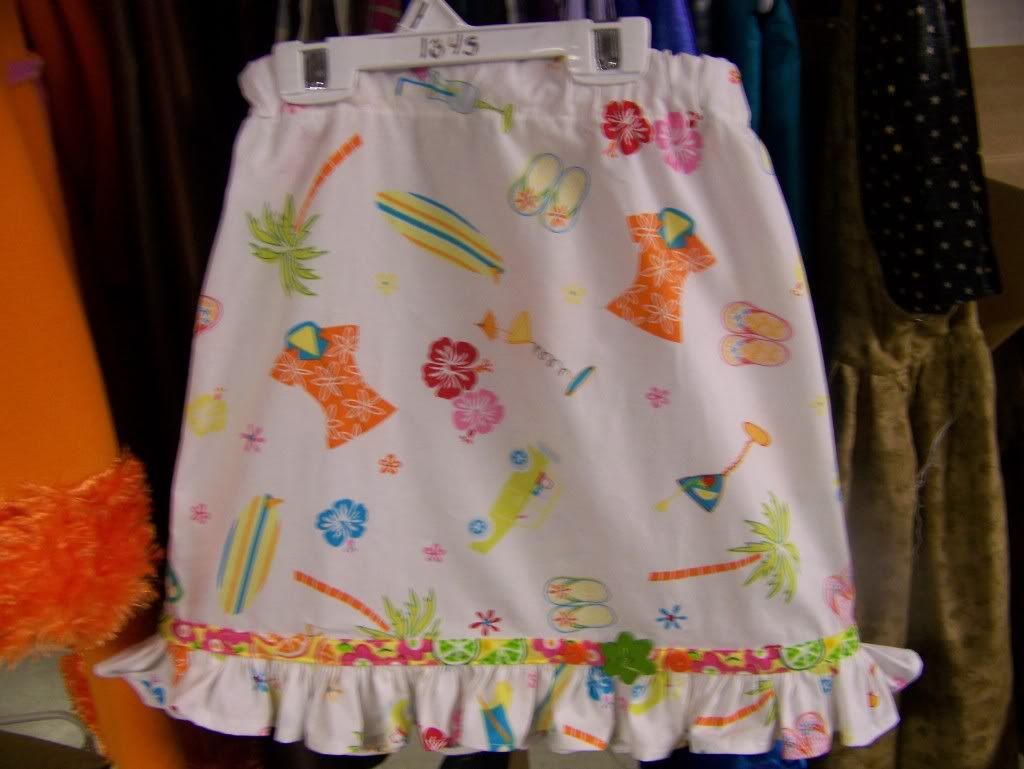 And we almost have a paisley stretch twill and a moss green moleskin ready to share with you next. I'll share those as soon as we're done.