I was cleaning up after my session on
the DK Coat
last night when I came across a lovely grey wool sweater knit in my stash. It has been cold and yucky and miserable and that sweater knit looked so cozy. And it was perfect for Fall. I suddenly had to have something to wear out of it for church on Sunday....Or maybe I just didn't want to set the collar on the DK coat. I hate doing collar/front facings. Anyway, I decided to do a quick serger project for myself.
I settled on New Look 6730 for a quick basic skirt pattern. But I'm making a few changes. I'm angling the hem line asymmetrically for one. Secondly, this sweater knit has an interesting ruffled selvage. I cut it off and inserted it into the shorter side seam as a sort of piping. I only need to make the elastic casing and hem to finish up the skirt. Then I want to make a long sweater to go with it. Perhaps a wrap style and repeat the selvage ruffle at the neckline and/or cuffs. But I only have 2.5 yards left and this is only about 30 inches wide. So we'll have to see about the top...
Here's the pattern I'm using for the skirt. Haven't picked the pattern for the top yet.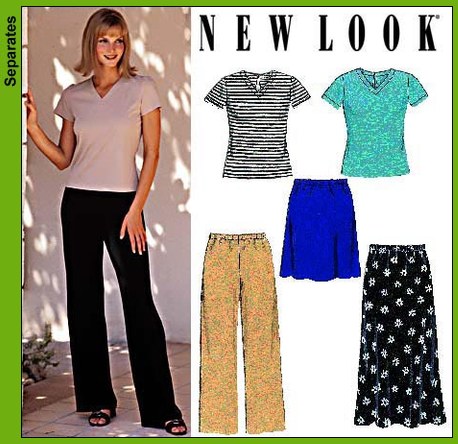 And here's a pick of the selvage being basted onto the side seam allowance. I used orange thread so I could follow it as a guide when layering over the second skirt piece.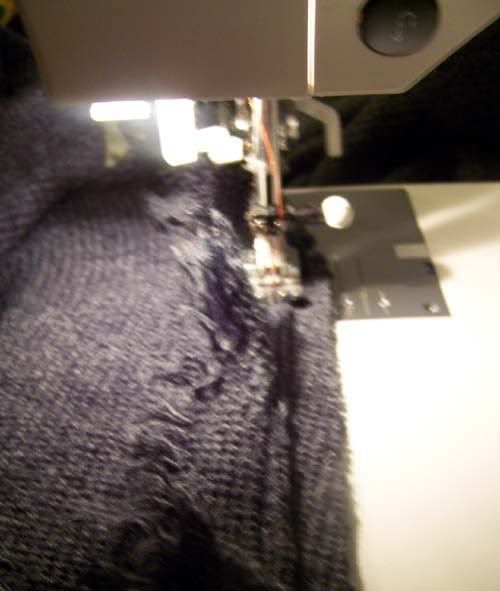 I should finish this skirt today. Then I'll finish the DK coat before going on to the top for this skirt.
Charity