I've been working on some baby gifts this weekend. I don't know if it's going to be a girl or a boy so I'm making four boy-themed burp cloths and four girl-themed burp cloths. And in addition I'm making a quilt from loud, large scale, funky prints in irregular strips. Something very quick and easy. I hope to have it all done and wrapped tonight!
Here's an in progress pic. These are the boy burp cloths and about 1/5 of the quilt. I'll post a better pic when the quilt and cloths are done. Excuse my mega-ratty ironing board cover. I really need to avail myself of
this tutorial
and make a new one!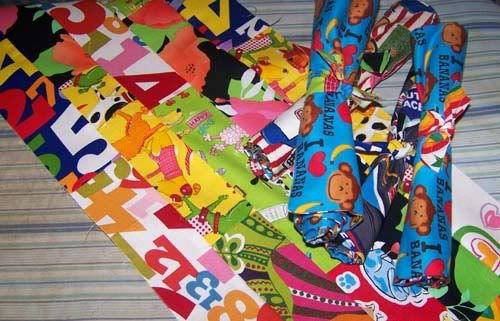 Here's the quilt top. I need to go pick up some fleece to back it with tomm. and then will be binding it with a red and white striped binding. Will post a pic when done.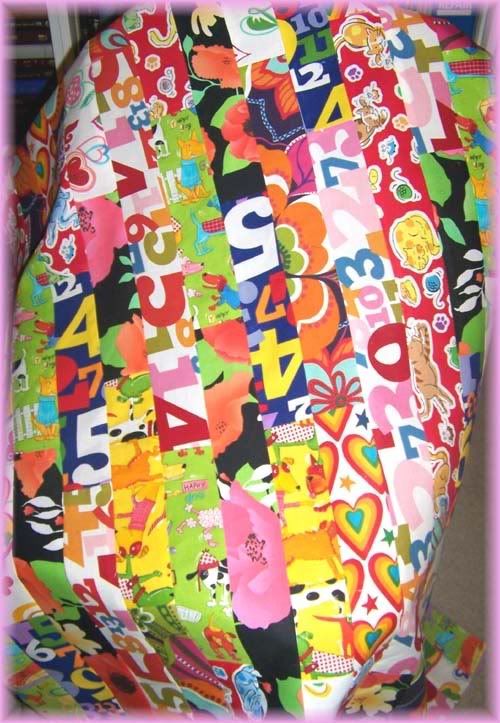 Charity