Today is brought to you by the Letter N and New Look Patterns #6450. This is a little skirt for The Hundred Skirts Project. It was squeezed out of a small bit of Kitty yardage in a high grade quilting cotton. I trimmed it with two different types of vintage Cluny lace and a hem flounce. It is a Size 8. I'm not sure what type of tee I'll buy for it yet. I'd love one in the magenta shade in the print, but that will probably be a hard match. More likely that I'll find a cream or tan to go with. Will see...
That brings our actual Received Skirt count up to 46 skirts. I also have four more here from Andrea that I will share with you as soon as it stops raining. Once I post Andrea's skirts (which are totally adorable!), we will be at 50 - the halfway point! If you still have not sent in your skirt, the deadline is December 1st. We had to move it back from the hoped for August hand delivery because it was cutting it too tight for too many of our participants. So...mark your calendars for December 1st!
New Look Pattern #6450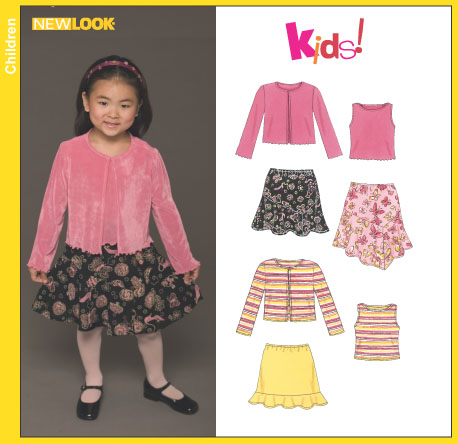 Skirt # 46, "Kitty in the Garden", Size 8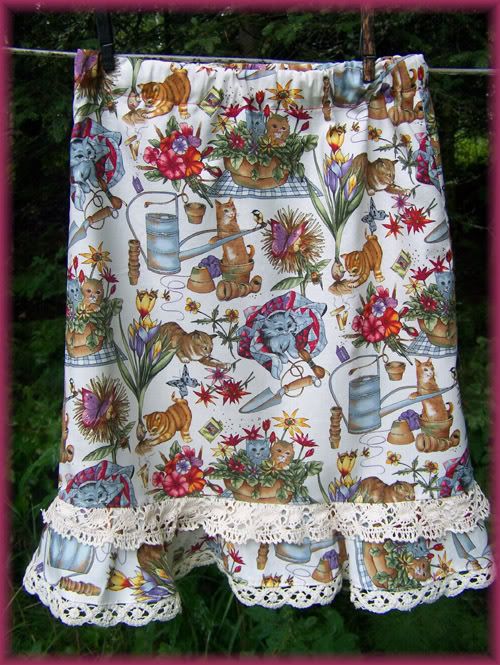 Detail of "Kitty in the Garden"