I've decided to do something a little random on my blog for awhile. I've been a bit slow after my recent illness and finding it hard to tackle large projects without making bad errors due to mental fatigue and exhaustion. So I think I'm going to do some little things and keep it light and fun. I'm going to do an A-Z alphabet post series on small scale creative endeavors. Today is brought to you by the Letter "A"...
A is for "A-Line Vintage Wrap Skirt"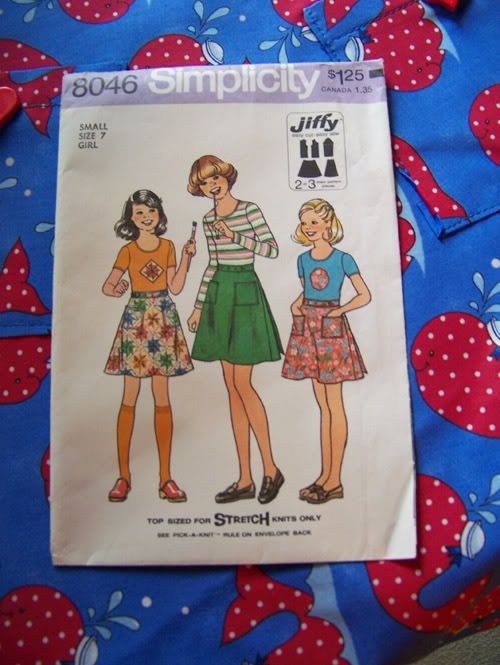 I found this vintage girl's pattern at a thrift store for .25. It was uncut! I decided to sew it up in a whimsical nautical whale print that has been floating around the online children's sewing world for awhile. It's a cute pattern that features two back pieces on either side of the front piece. It has a long waistband that slides through an opening on the side seams and then buttons around to the front. The waistband can be buttoned to a choice of front buttons to adjust the fit. Patch pockets feature top-stitching and red heart buttons. If I get ambitious I'll add some rickrack to the hemline. Here's where the skirt stands at the moment. I need to hem and do the waistband.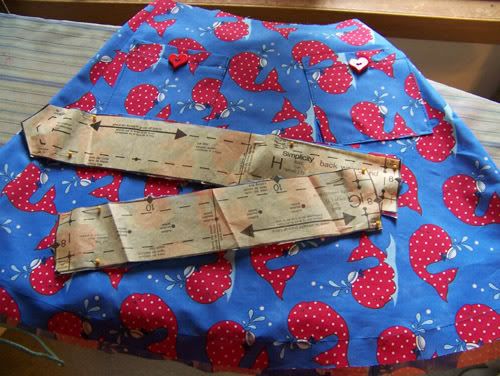 The skirt will be included in The Hundred Skirts Project. I'll buy a white or red tee to go with it. It's a size 7/8 depending on where one buttons the waistband.
Charity