I just spent the most enjoyable evening doing one of my favorite activities...papercrafting while watching a movie. I sometimes feel guilty just sitting and watching a movie. Wasting time and all that. And I love to papercraft, but find that I need a little more to occupy my mind. So, combining both meets my need to be productive and be mentally engaged while still relaxing. And I LOVED tonight's movie. If you haven't seen Dan In Real Life yet, it's definitely worth picking up at the local rental store. It's very sweet, funny, heart-warming, etc. The family in the movie is soooo quirky but appealing. You just yearn to step through the screen and into their home. They're like the Walton's for the next millennium. It's a true feel-good flick.
And here are the cards I made while watching it. They are made from recycled, thrifted greeting cards cut down to fit scrap envelopes I had on hand. Then I added scrapbooking papers, vintage children's Crazy 8 cards and victorian bluebird diecuts. They will probably go in my "gift stash" I like to keep on hand.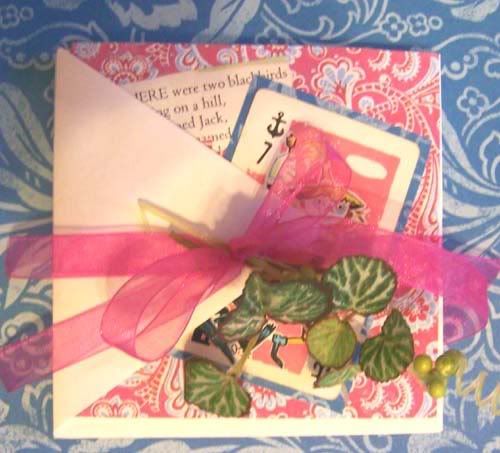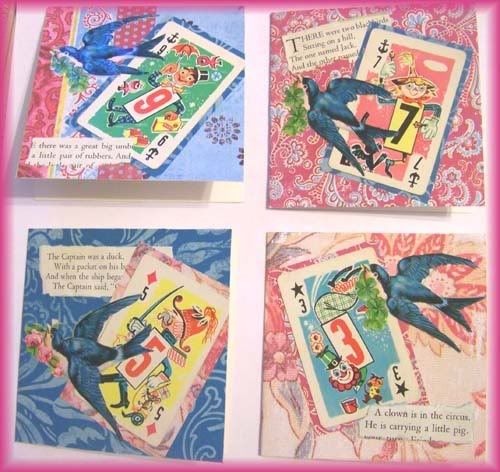 And here are two "friends" cards that are blank inside. These are also recycled greeting cards made over with scrapbook paper, rose die cuts (cut from greeting cards) and an image cut from the cutest 60s-era beauty school textbook.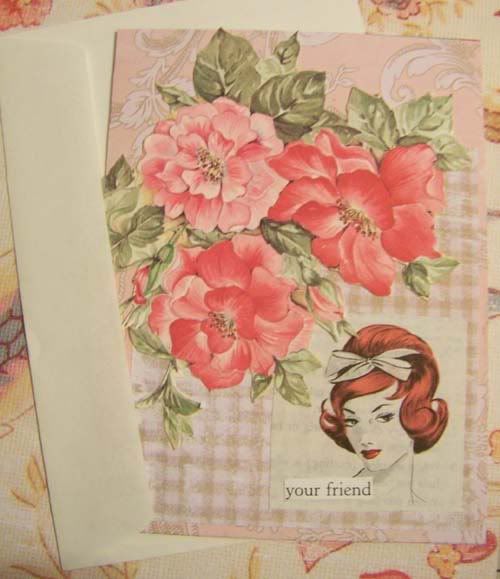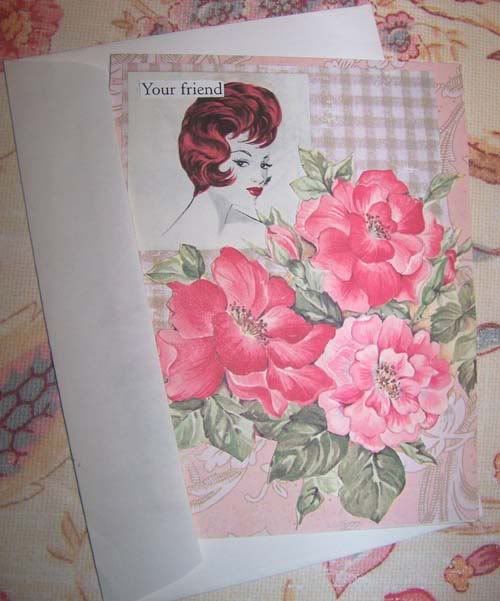 And then I bundled them together with ribbon, silk rose, millinery leaf, a bit of organza and a cupcake topper ballerina.