Continuing party prep with stuff-I-have-around-the-house. :)
Bottles Aprons - Quick labels made from scrapbook paper, fabric strips and images cut from a vintage children's book.
Goodie Bags - Motifs popular in the 1930/40s fused to lunch bags using Heat-n-Bond. Embellished with rag strips and mini-thread spools.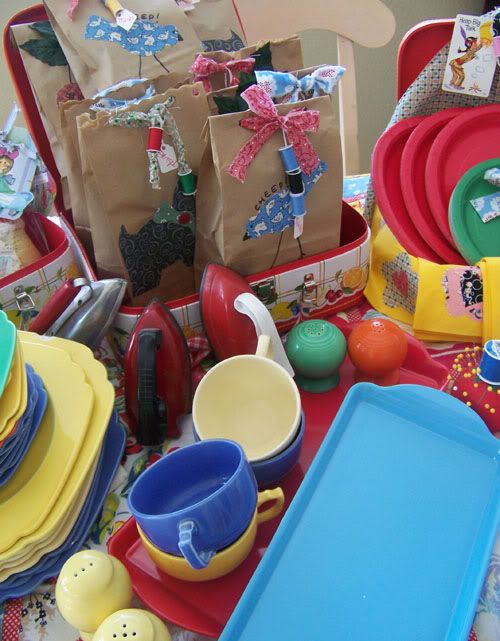 Dress Up Paper Napkins - Yellow Walmart .94 cent paper napkins dressed up with 1930s repro fabrics in a posy motif. Fused with my ever trusty Heat-n-Bond.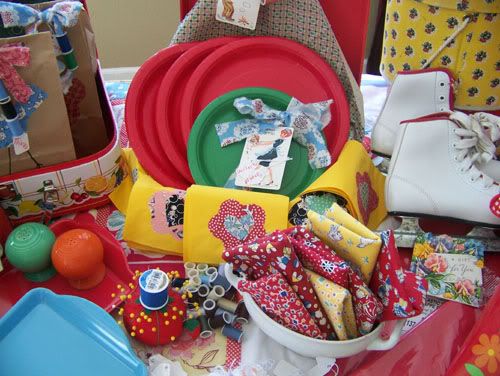 Vintage Rivieraware - My mother's vintage dishes were pulled out of the closet. Their colors are perfect and will be used as serving dishes.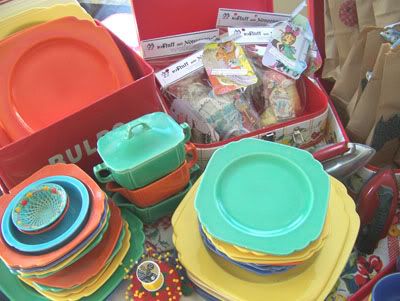 In case you were wondering, the mess in these pictures is NOT my buffet table. LOL! I just pulled out everything I had around the house and piled it on the table for consideration. My two sewing students get the job of "styling" the food service area. They were given the assignment of placing that mess and all the things I've made so far onto this hutch and trolley. I'll take pics on Tuesday after we get the food in place. They started playing around today and have done a great job so far!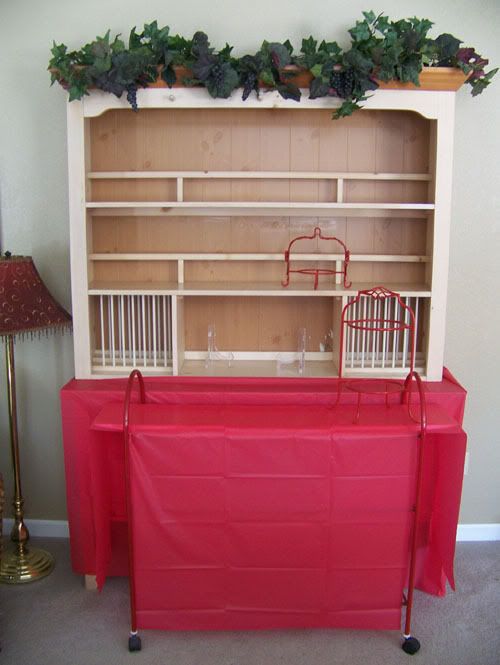 Now...I've got to quit playing and start cleaning house and fixing food or I'll be starving my guests!
charity