A basketball tournament in a small school has a way of wiping out any useful classroom work. When a girl's and boy's basketball road trip coincides the high school basically empties out. Not much gets done for the few that remain. Casey was told that of his four classes today, two were going to be make-up work (and he has none to make-up), one a party and the other is simply being a teacher's assistant. And that teacher is on the road trip. So...Craig said he could skip the day and the two of them are going snowboarding, then to dinner and a movie. Craig said not to look for them until late. So, you know what that means? A whole sewing day for me!!!
I made them a big batch of blueberry pancakes to provide some carb reserves for hitting the hills. Casey was too excited to eat much so the dog also had his share of carbs. I've just finished cleaning the kitchen, taking out the garbage and running the vacuum. I simply need to make my bed and fold a load of laundry and then the fun begins!
I plan to finish and photograph my suit. I will have to photograph it off the body until someone is here to help me take photos with it modeled. I will also finish up the entry form and pattern review necessary for entering the contest. After that is completed I plan to start on the red and blue suit below. Even though Pam hates it! LOL!! I may allow myself to be briefly sidetracked by a couple of quick skirts. We'll see. I always plan way more for these occasions than could possibly transpire in a month of Bonus Days!
But a girl can dream!!!!
UPDATE: Only thing I have left is to bind the interior sleeve seam allowances so that the jacket is perfectly finished inside. And then sew on the hook and eye closures. Probably about one hour left! Yeah!!!!
UPDATE:One sleeve bound one to go...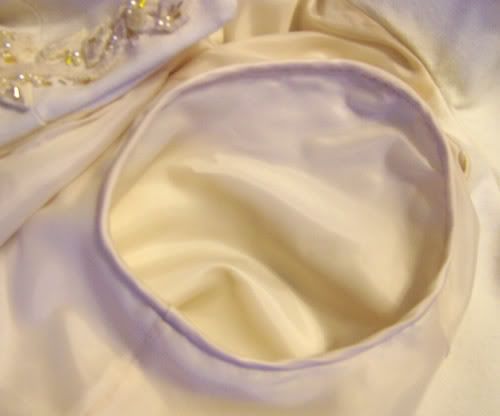 UPDATE: Jacket is done. I'll take a better pic tomm. It's dark now and this was the best I can do. I'm going to clean house a bit and then start on the next project.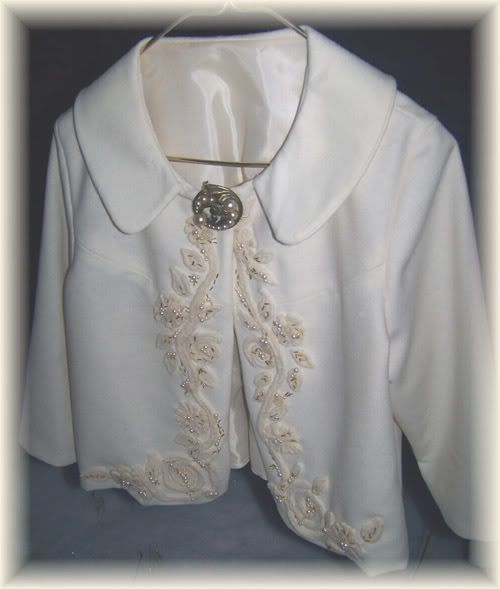 Okay...here's a pic of me taken as best as I can with one hand in a mirror. Please note that this is me in all my have-not-done-my-hair or put-on-my-make-up glory. I was trying to maximize my time today. My desire to sew was stronger than my vanity. So, I do NOT feel as bad as I look. You can get a rough idea of what the suit looks like on. As you can see I need to lose more weight before this will look its best. But I was trying to make sure that it would still be in a size to fit after I lose the next 30 pounds. The skirt is just an elastic waist so I can tighten it easily enough.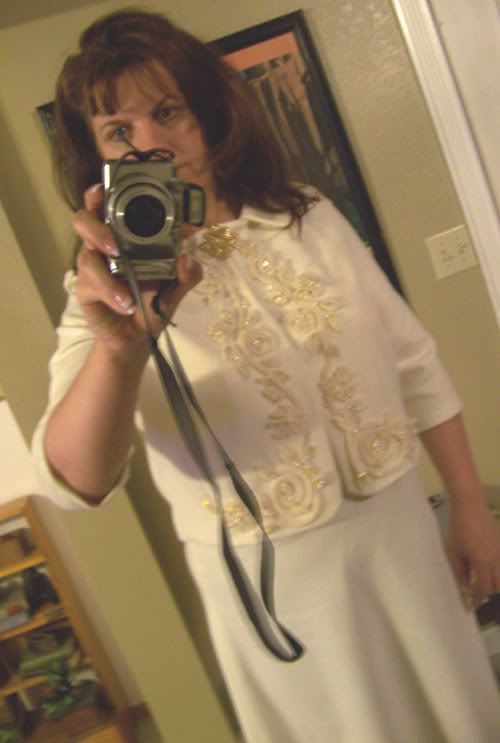 Charity