I'm having fun preparing my inventory for their trip to the boutique store. I met with the owner today and she said they'd take as much inventory as I wanted to give them. She likes my things and particularly noted that they were high quality. That was nice to hear because when you're making something you always notice that one little bit of crooked cutting or that spot of glue that you missed! I'm going to be hard-pressed to supply inventory locally AND keep my Etsy store stocked, but will do the best I can.
I bought some little retail baggies today for my tags and hand-crafted cards. I made topper from vintage wallpaper. The store uses their own labels so I left the baggie toppers blank for that purpose. Each baggie depicted below has two tags in them, back to back so that the tags show in front and back. I'm supposed to set prices myself and since I haven't done a lot of selling locally, I'm kind of in the dark as to what to ask. I was thinking $3.50 a bag? I noticed that comparable tags on Etsy were selling for about $2.00 each.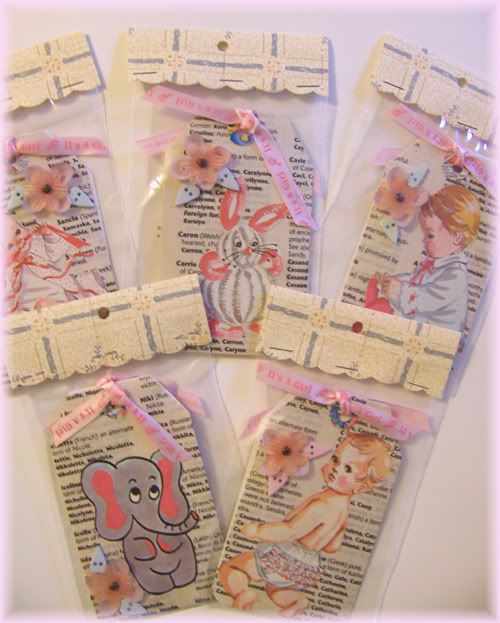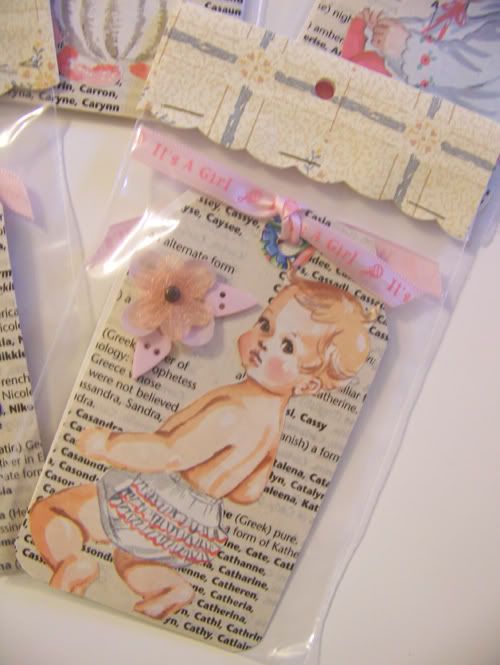 Off to make hang-tags for the pillows and to baggie up baby cards and Christmas tags....
Charity