I've decided to sew something for myself, something I haven't done in a long time. I haven't wanted to sew clothes for myself while at this current (undesired) weight. But I truly love pretty clothes and feel better when I'm nicely dressed. So I made a commitment to sew myself some new things for "in the meantime." I'm considering this pattern in the wrapped version, altering it slightly to raise the neckline a bit.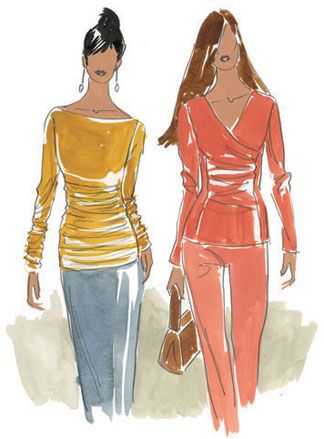 I actually made something similar to this in a children's design I sold on Ebay last year. When I finished it I thought "That's actually something
I'd
wear!" And so...I'm going ahead and making one. Here's the children's version. It's made from the loveliest lambswool blend sweaterknit. Fortunately, I have enough to make a top for myself and perhaps even a matching skirt. I'll probably include some felted wool embellishment on the shoulder.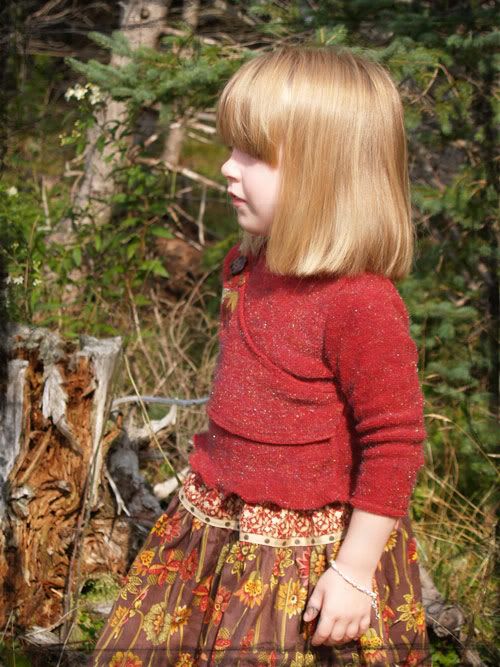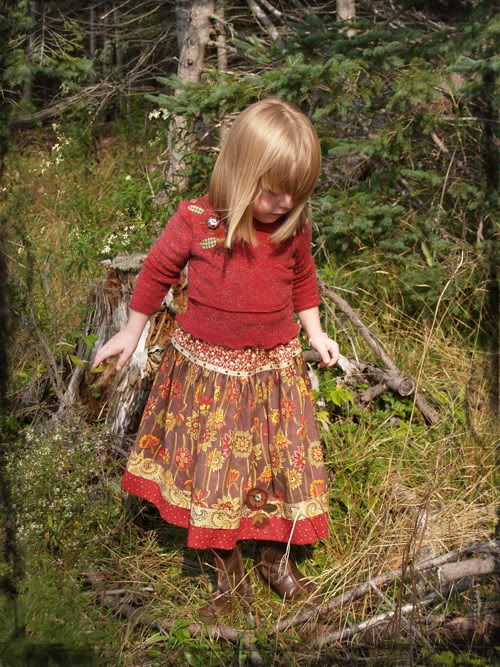 Charity